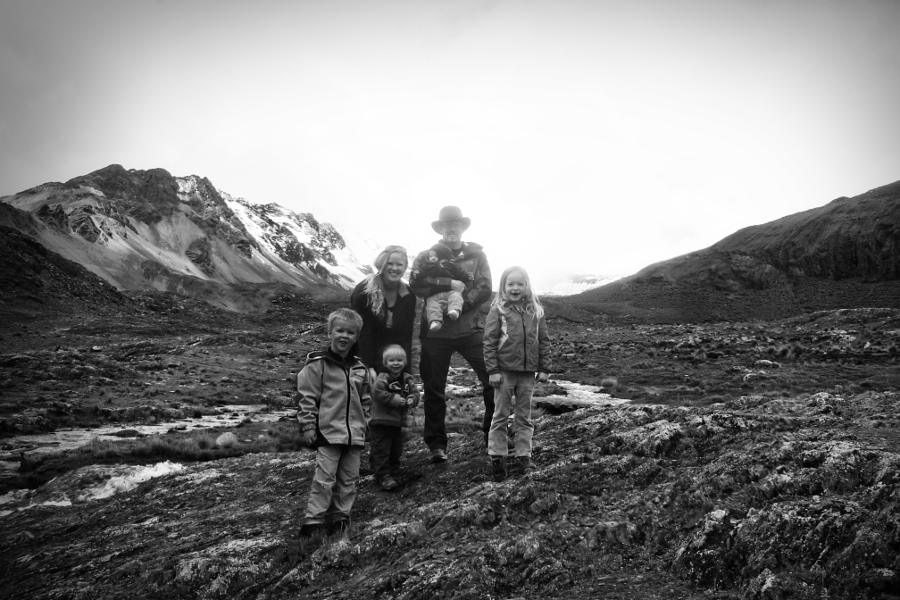 What is the Outdoor Adventure?
Written by individuals who love the sunrise seen from the summit of a mountain, the warmth of a camp-fire after a long days hike, or the cold spray off the bow of a canoe, The Outdoor Adventure is all about finding the gear, know-how, and confidence to step out of the office, take the kids, and go on your own adventure.
It is possible for anyone to do, no matter if you have two (or four!) kids, a tight budget, or just a Saturday. We believe that the key is having the right tools and skills, the knowledge of how to use them, and (most importantly!) the will to get out there. For us, life under an open sky is so much better than anything on TV, anything on game consoles, anything with carpet and couches. We'd like to invite you to join our community.
To help everyone along that journey, we share our reviews of products (so you don't have to make a bad investment). Money is always tight and we'd all like to make that right buy just once. Sometimes one can even make one's own gear – eco-friendly and economical! (And fun!)
We like to avoid unnecessary weight and space when possible and go as light as we can when we need to, but there are some times when a bit of luxury is worth the relaxation it provides, like that ultralight stool and fishing rod on a weekend hike, or that multi-room tent when car camping with the cousins.
We believe that the best tools one can bring on an adventure are common sense, creativity, a sense of humor and duct tape. To that end, we like to share tips and tricks related to safety, survival and primitive skills from time to time. After all, we're responsible now… and there's nothing cooler than showing off to your friends and kids how to  start a fire with a water bottle!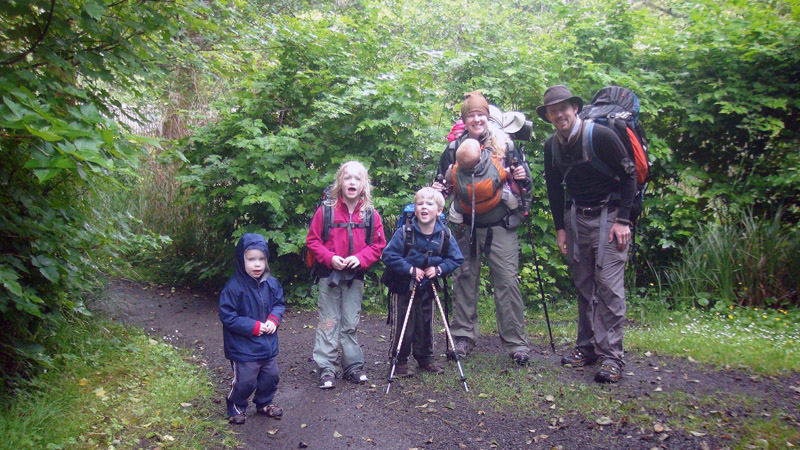 Who are we?
The Outdoor Adventure was created by Paul Osborn. Paul grew up in the woods and on his parents' 5 acres in the country. His love for camping, fishing, canoeing and DIY projects was instilled in him from a young age, along with scores of scrapes and scars and happy memories.
Paul's love for the outdoors is only surpassed by his love for his family and his God. Any given Saturday dawn might find him on an ice peak, warming a tea on the trail, or with a lure on a line. He takes his wife and four young children out with him on as many adventures as he can.
As an adult, Paul has spent over 10 years working in Quality Assurance, where he has learned the importance of thorough testing of products, analysis of concepts and ideas, and how to communicate with clients and customers. He applies this experience to his outdoors adventures, business ventures and DIY projects.
To help him expand this project, he frequently works with friends, family, and readers to provide content written from a variety of perspectives.