I don't follow a Paleo diet, but if it tastes as good as these meals I might. Paleo Meals to Go sent us 3 of their gluten free, grain free, milk free, soy free, nut free, shelf stable, and protein-rich freeze dried meals to test out and they were all fantastic. They are seriously the best freeze dried meals that I've tried – and it takes a lot to knock the Pad Thai off its throne.
We'll look at each meal in a moment, but first I'd like to talk about what we liked so much about them.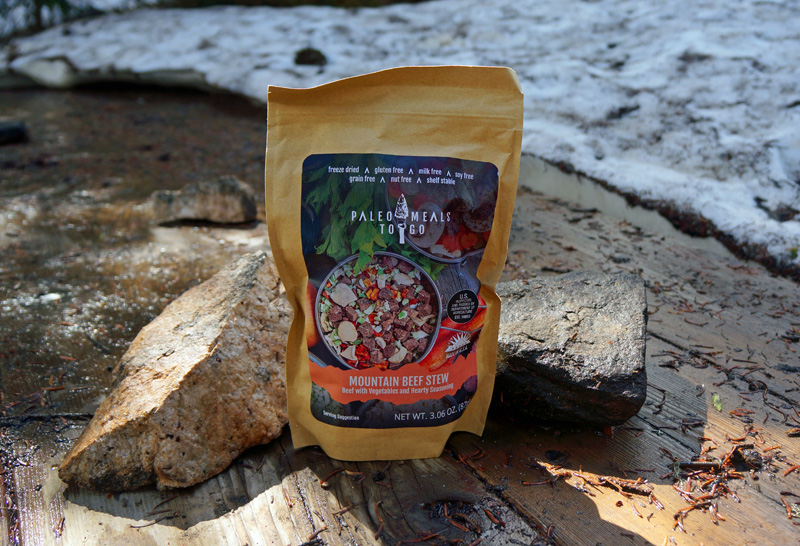 Clean Tasting. Most freeze dried meals get goopy and give you a heavy feeling after eating them. It may be because they're grain free, but the Paleo Meals to Go that we tried tasted fresh, flavourful and yet didn't give us that heavy in your stomach "I need a nap" feeling.
Lots of meat. These meals had 32 to 42 grams of protein in them. The Beef meals had chunks, literally chunks of beef. There was no ground beef or chicken in these meals. They were loaded with tasty, glorious, and copious amounts of protein. When you're putting in the miles, protein is important for muscle regeneration. These meals will bring out the cave man in you.
Fresh Ingredients. Bright green and orange vegetables await you. seriously, look at the photos. They use coconut sugar and sea salt to sweeten and flavour the meals too, which taste delicious.
Now, on to the meals. First off, we loved each of them and would take them on any trip in the future. Two of our kids avoid gluten, so these would be ideal for them too. Check out the video of the trip we taste tested them on to see our reactions.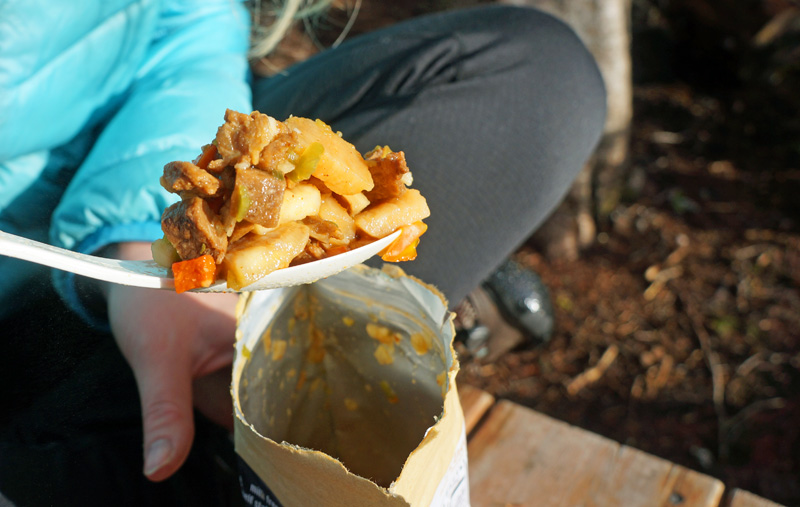 Mrs. Adventure loved this one. Lots of big chunks of beef, fresh tasting. This mild chili had a perfectly balanced flavour and wasn't overpowered by tomato. The Sweet potatoes were a delicious addition. Beef is the first ingredient! 5/5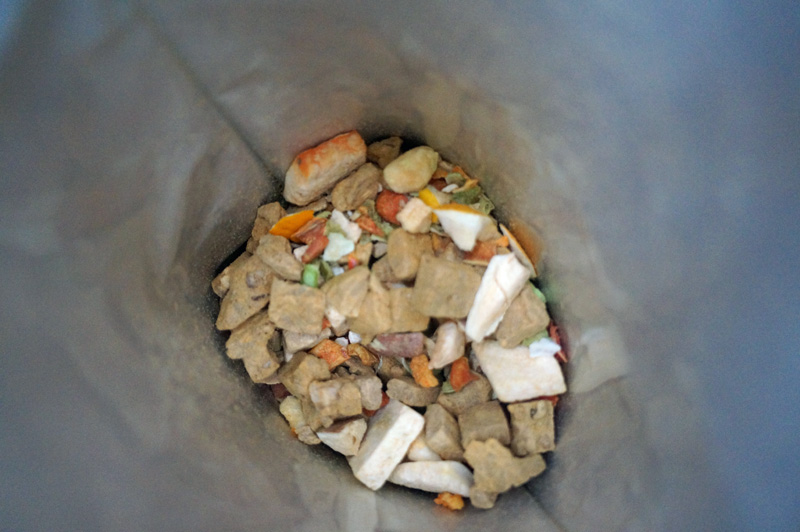 Ingredients: Beef (Beef, Salt), Sweet Potatoes, Onions, Tomato Powder, Seasoning Blend (Chili Powder [Chilies, Salt, Spices], Spices, Granulated Garlic), Carrots, Coconut Sugar, Red Bell Pepper, Green Bell Pepper, Tomatoes, Sea Salt.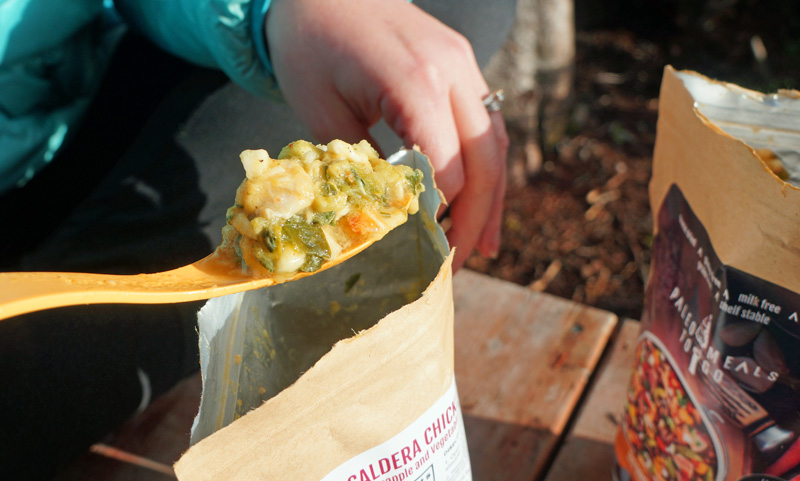 I'm not a huge chicken fan, but this one was surprisingly my favourite. The Coconut sugar and Pineapple were what did it for me. Pineapple slays me and that, with the curry spices were absolutely fantastic. Chicken is the first ingredient! 5/5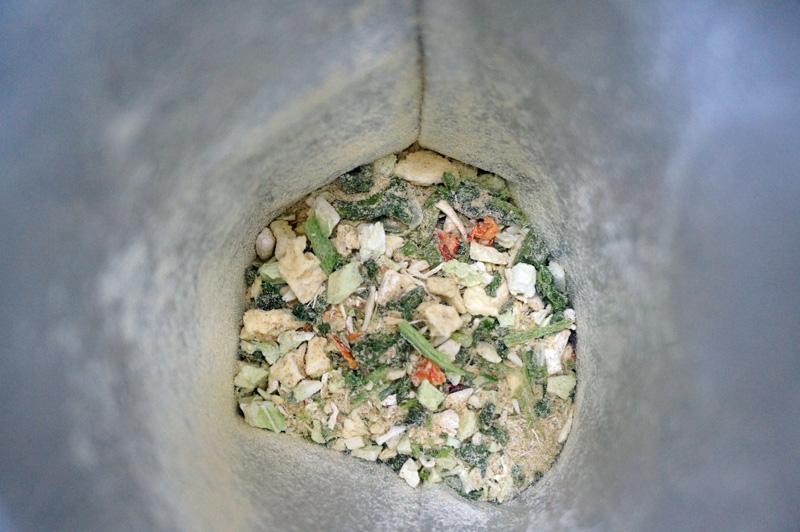 Ingredients: Chicken, Pineapple, Spinach, Coconut Sugar, Red Bell Pepper, Seasoning (Garam Masala, Spices, Curry Powder), Onions, Celery, Sea Salt.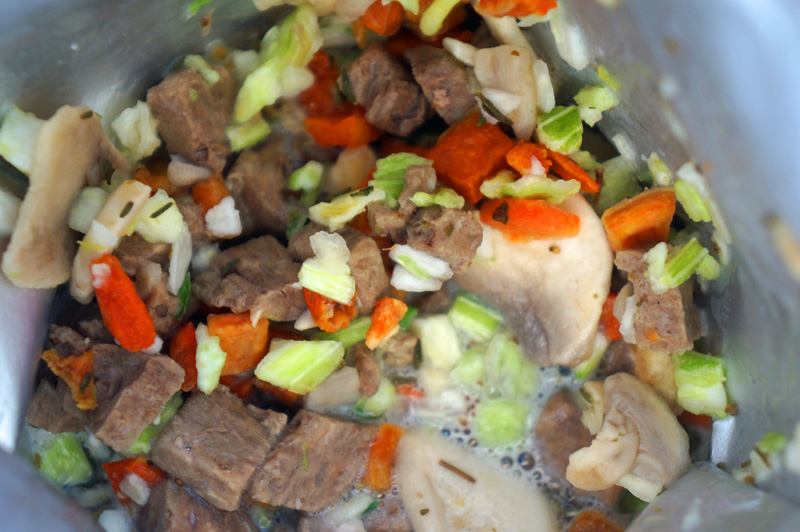 We ate this for breakfast, overlooking the mountains… and fought over the last spoonfuls. This good ol' fashioned stew hits the spot. This may have been Mrs. Adventure's favourite. The mushrooms were big, juicy and fresh. The celery was plentiful and green. Beef is the first ingredient! 5/5
Ingredients: Cooked Beef (beef, salt), carrots, onions, mushrooms, celery, spices (spices, granulated garlic), sea salt.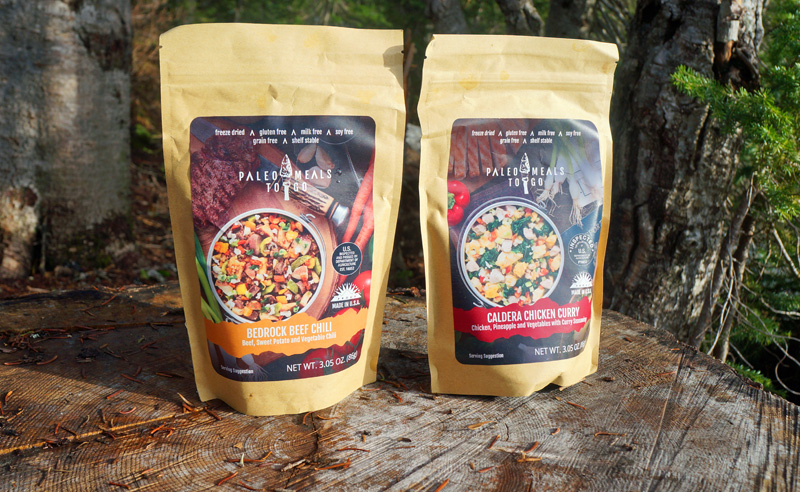 Conclusion
You don't have to be a Paleo adventurer to enjoy these meals. Even if you're not you need to check these meals out. The fresh ingredients, delicious recipes and abundance of protein will leave you full, energised and ready for adventure. Check out Paleo Meals to Go and tell us which meal looks most appetising to you.
Full disclosure:
Paleo Meals to Go supplied us with these meals free of charge for review. All opinions are our own and reflect what we would tell family and friends.