I always carry a SPOT Messenger with me on my trips, but as I was going out for 2+ weeks on the John Muir Trail (and because SPOT offered) I decided to take along their new Satellite phone with me.
I love my SPOT Messenger (II), but it's only one-way communication. I can update my position and status so friends and family know where I am, but I don't know how my family is doing-Now that I have 4 kids that's important for me.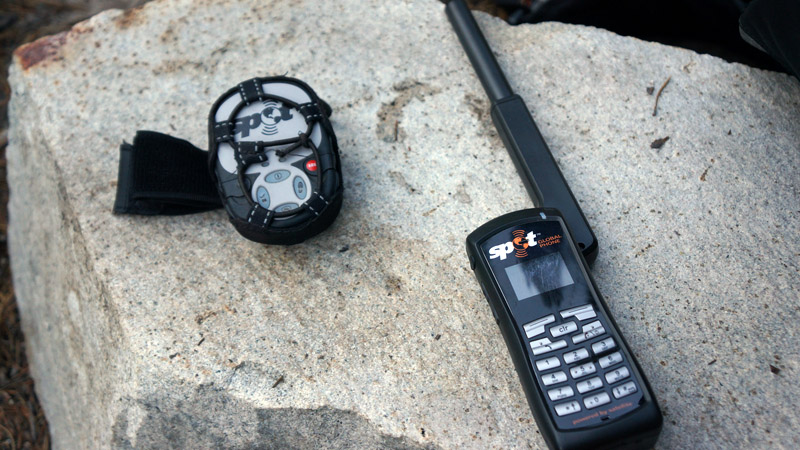 It's a good thing I had it as my son ended up in the hospital and I was able to check how he was doing, chat with him personally and work out with my wife whether or not I should be heading home.
This is just one of many scenarios that one doesn't expect or plan for that are very good reasons to bring a satellite phone. The new SPOT satellite phone proved itself on the trip and did so while offering crystal clear service.
Let's look at the features and then see my thoughts:
The Spot Global Phone
Dimensions – 5.3" x 2.2" x 1.5"
Weight – 7.1 oz
Battery  – removable 2600 mAH, 3.7v Li-on (proprietary)
Display – 4-line, 12-character, Color
99 entry address book
10-digit local phone number
Receive 35 character text messages
Free Long Distance to North America)
Optional Data kit
MSRP: $499
What do I think?
The peace of mind that having a satellite phone offers someone that is away, in the back country is awesome. My family felt much better knowing that I was not only able to call out in case of an emergency, but that they could call me and chat with me if they needed to.
The Spot Satellite Phone provides incredibly clear calling. I was able to make crystal clear connections every time. I could hear very clearly and so could friends and family on the other end.
The Phone is small and lightweight. A single charge gives 4 hours of talk time. I kept it off when not in use and I kept a charge for 7 day despite daily calls to check on family.
The Spot Satellite Phone uses the Globalstar network. They've recently launched 24 second generation satellites to improve coverage. Coverage is great,but does have a few gaps. I never had a problem making an initial connection, but every now and then after talking for 5 to 10 minutes I might lose the signal and not get it back until a new satellite came into range. That said, service was generally excellent.
When the guys who were with me on the John Muir Trail couldn't get a signal on their cellphones they turned to my Spot phone to check in with friends and work.
Satellite phones are now offering rates similar to cellphone technology when it was taking root. Spot offers rates for as low as 25 cents a minute (I used to pay that for long distance calls to my then girlfriend on my cellphone ten years ago).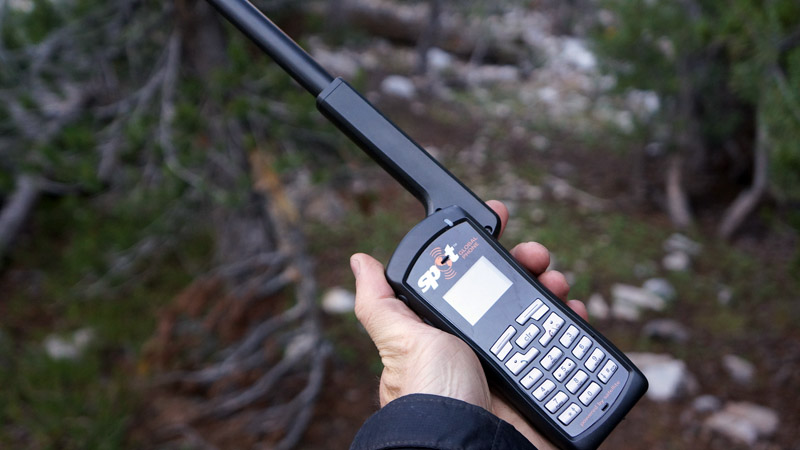 You'll definitely want to get a phone case for it as the screen tends to get scratched.
How could it be improved?
I personally would like to see a USB charge cable for it. Pretty much everything can be charged by USB now-a-days and with the plethora of portable solar chargers out there it makes sense to go that route. As an emergency device it makes sense as well. That said, carrying an extra battery can help avoid the necessity of charging on the trip. I only charge the phone once over the course of two weeks.
A couple times movement in my backpack caused the power button to turn it on and I lost some battery life unintentionally. This is not unique to phones (I currently have the same problem with a smartphone I'm using as well) but it's something that could be improved by a recessed power button as see on some cellphones.
Conclusions
Satellite technology is getting really economical. With more and more people venturing out of cell coverage on adventures and for work, I see more and more people turning to satellite technology.
If you're going to be in the backcountry in areas where there's no cellphone signal, you should consider the convenience and safety that the SPOT phone offers.
I experienced that first hand when I was in the middle of the John Muir Trail and my son caught pneumonia. I know that it offered me huge peace of mind knowing that I could call up and monitor my his recovery, knowing that a quick 911 call could get me out of there if I needed it.
Check out the SPOT Satellite Phone on the SPOT website here.