It's not every day that you see a pair of MICROspikes facing off with a golf cart. I'm guessing the thought hadn't even crossed your mind. But, we endeavour to please and we want to make sure that gear can stand up to our rigorous testing.
Oh, and we like to have fun!
Last year I tried out a set of Kahtoola's K10 trail crampons and was really impressed with their deep spikes that really dug in when I needed them. This year I was given a set of MICROSpikes to review and give my honest opinion of. I'll tell you upfront, they're pretty sweet.
Here are the stats for you:
Made of: 400 series heat treated stainless steel and synthetic rubber upper
12 3/8" (1 cm) multi-directional spikes (10 on the extra small)
Weight: 13.6 oz for the medium (S: 12.2 oz, L 14.4 oz, XL 15.6 oz)
Warranty: 2-year
MSRP: $64.95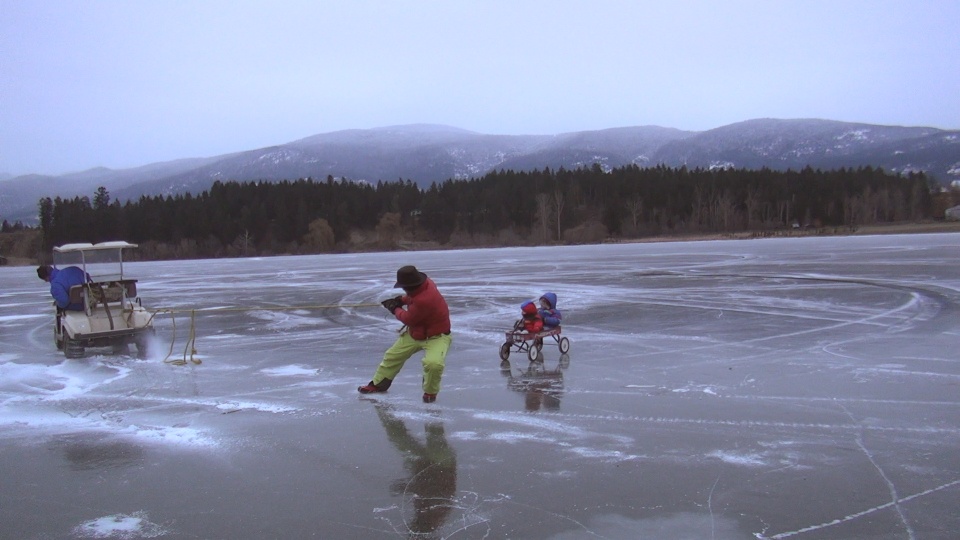 What are they for?
I'm sure you can add to this, but these are great for everything from trail running to ice fishing to hiking to shovelling the driveway. Everywhere I've tried them they've given me excellent traction. They are ideal for non-technical hiking or peak bagging where trail crampons would be overkill, but where your typical footwear is insufficient. I even recommend keeping a pair in your car in case of emergencies on your winter trips. Oh, and they're good for tug-o-wars too.
Ease of use
The rubber on the upper grips footwear really well. This is great as it keeps them from slipping off your footwear. It requires very little effort to put them on and I didn't bother looking for instructions. They're very intuitive and within a minute I had them fitting tightly and correctly centered on the bottoms of my boots.
Quality
They haven't gone cheap with materials. The rubber is rated to stay flexible down to -76 degrees and is quite beefy. I can say the same for the chains and spikes.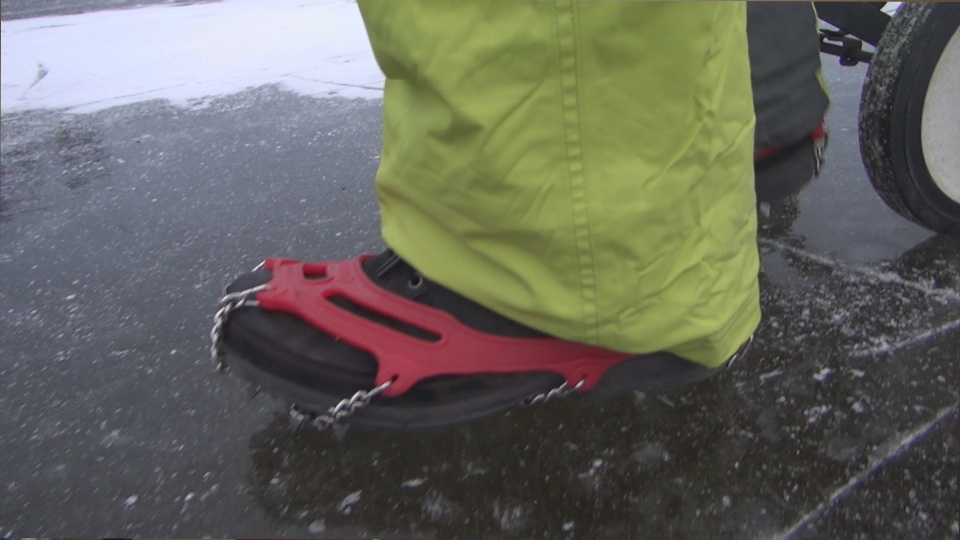 What do I think?
The MICROSpikes by Kahtoola are a solid piece of kit that I strongly recommend you take a look at. The price is really fair for the product and I've already heard of people finding it on sale for 20% off the MSRP.
Check out the MICROSpikes at your local gear shop, or if you want to support us, feel free to shop at amazon through the following Affiliate link: http://amzn.to/1csiwEr