Summer is practically upon us and that means that it's time to lather-up with sunblock and/or cover-up with a good sun hat. One I can happily recommend, having put to a lot of use, is the Armachillo Sun Cape cap by the Duluth Trading Company.
Hats are my primary form of sun protection. I try to avoid sunblock because of the chemicals and because of how often I need to re-apply it on long, sweaty hikes. I rely on large brims or capes to cover my neck, so when I got talking to the Duluth Trading Post, it their hat with the micro jade cooling was the first thing I asked for.
So, let's talk the facts and then I'll tell you how it performs:
Ultra-light nylon with quick-dry, wicking performance
Made-in-the-Jade fabric feels cool to the touch
Antimicrobial finish resists odor
UPF 40+ sun protection
Breathable polyester mesh vents
Polyester mesh sweatband
Rear bungee with cordlock adjusts fit
Extra long, wide brim for superior sun blockage
Removable 11″ long sun cape secures with hidden snaps for a low profile when not in use
MSRP: $24.50

Testing:
I used this hat extensively last summer, on fishing, backpacking and thru-hiking trips. The most notable test was the 221 miles of the John Muir Trail in 16 days.
Performance:
The Made-in-the-jade fabric has micro amounts of jade embedded in the nylon that it claims provides a cooling effect. The fabric itself is very lightweight as well. The result was that I could wear it in the very hot summer conditions of California without my head overheating. When I started sweating, the wicking effect helped cool down my head. The sun cape didn't make me overheat or feel uncomfortable either.
The sun protection allowed me to avoid all sun-burns on the trail with just the long, wide brim and overlapping sun cape.
There is plenty of venting on the hat to increase breathability if you choose. It was useful for those times when I wasn't moving and/or when there was no breeze.
Odor:
Sixteen days averaging 15 mile a days was enough to test any odors, but despite the constant sweating, my hat didn't pick up the typical B-O that synthetic fabrics are typically known to present.
The sun protection allowed me to avoid all sun-burns on the trail with just the long, wide brim and overlapping sun cape.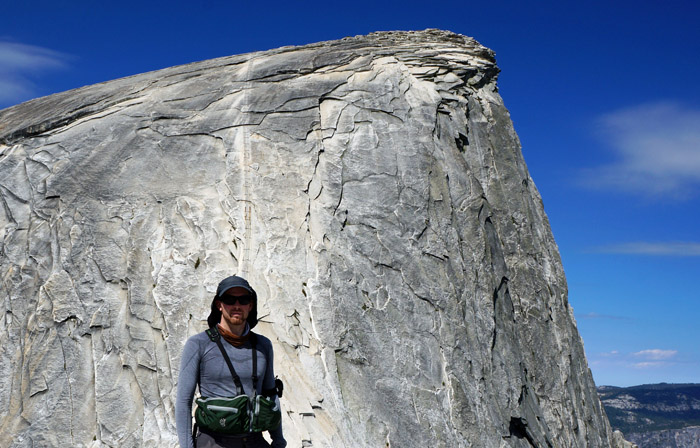 Sizing:
Although the cap comes in 5 different sizes, the bungee cordlock is a nice addition to make sure it stays comfortably on your head.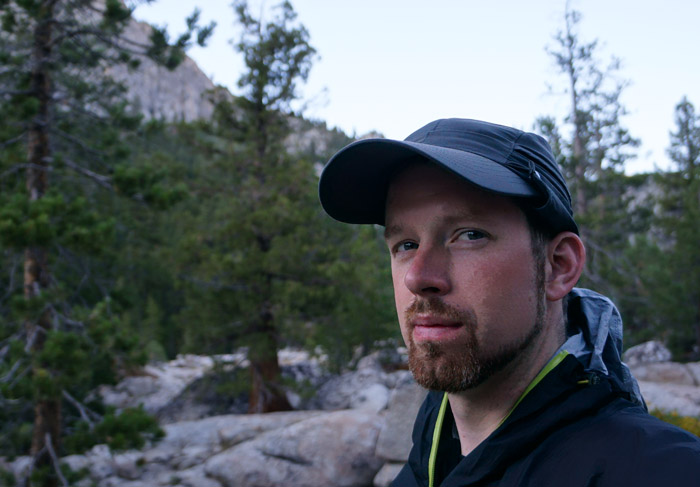 Look:
I'll be honest, my wife isn't a fan of the cape. She just doesn't like capes in general. She does appreciate the functional aspect, but would choose a wide brim sun hat instead.
The cape attaches to the hat by way of some plastic snaps that can be hidden out of the way when not in use. It makes it much more versatile if you're wearing a rain hood over it, or simply don't need to wear the cape.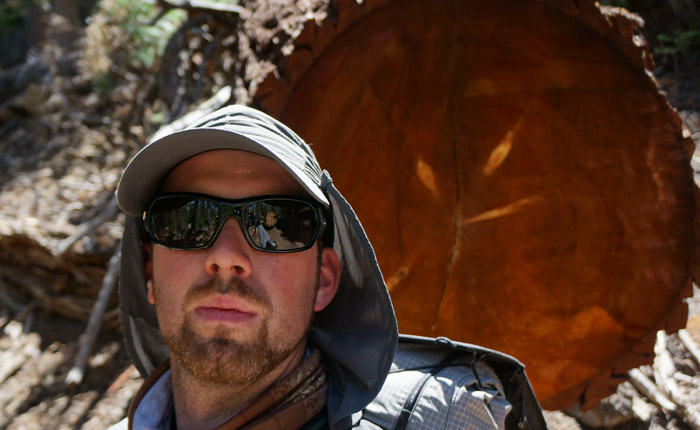 Conclusion:
The Armachillo Sun Cape Hat by Duluth Trading Co. performs really well in the hot summer sun. It provides excellent sun protection, is light weight, keeps you cool and is comfortable to wear. When other companies are charging $60+ for sun hats, the $24.50 asked by Duluth is a refreshing, dare I say cool price for a really nice hat.
I'll continue to pull out this hat (and my made-in-the-jade Armachillo shirt) in 2014 to fight off the sun and heat.
Check out their Armachillo line of products see what others have to say in the reviews.