After many months of outdoor adventure we took an opportunity to finish off this indoor adventure project. We started our bouldering wall a while ago, but this weekend was a weekend in (due to rain) and we made a lot of progress.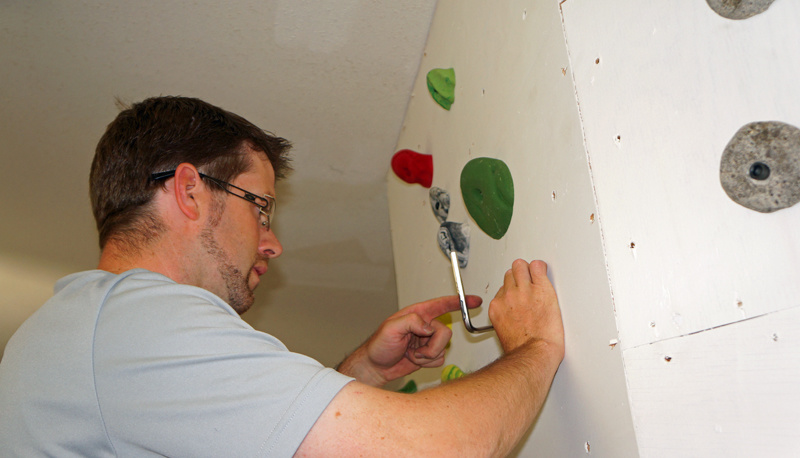 The kits came with a tool to attach the holds, as well as the bolts and T-Nuts. So we were able to get right in and start working. I did manage to snap the too into its two allan key parts. It meant a little more work, but I was able to finish the project as is.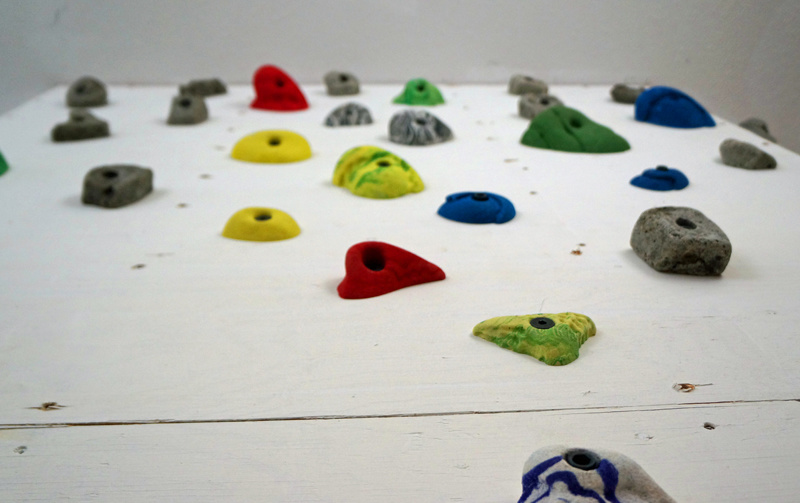 We mixed in another pack of natural rock holds too to give us a mixed look.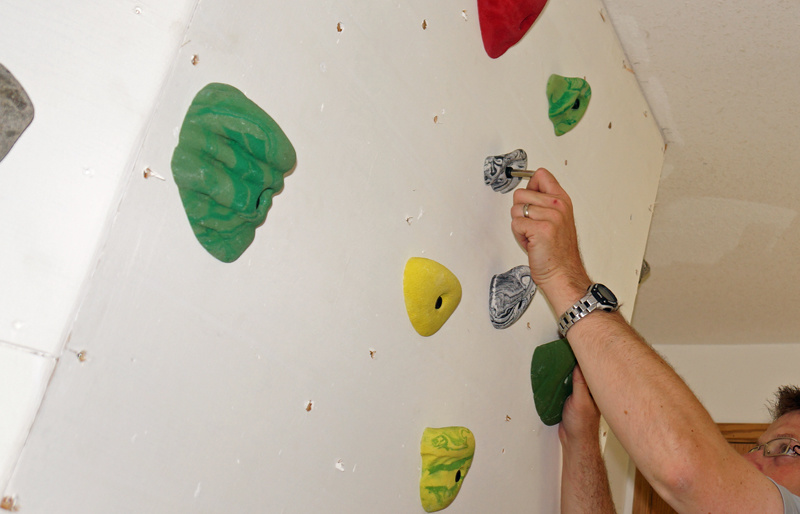 Our goal was to mix up the holds in a way that made it more challenging and offered easier and harder routes. In the end it was a success.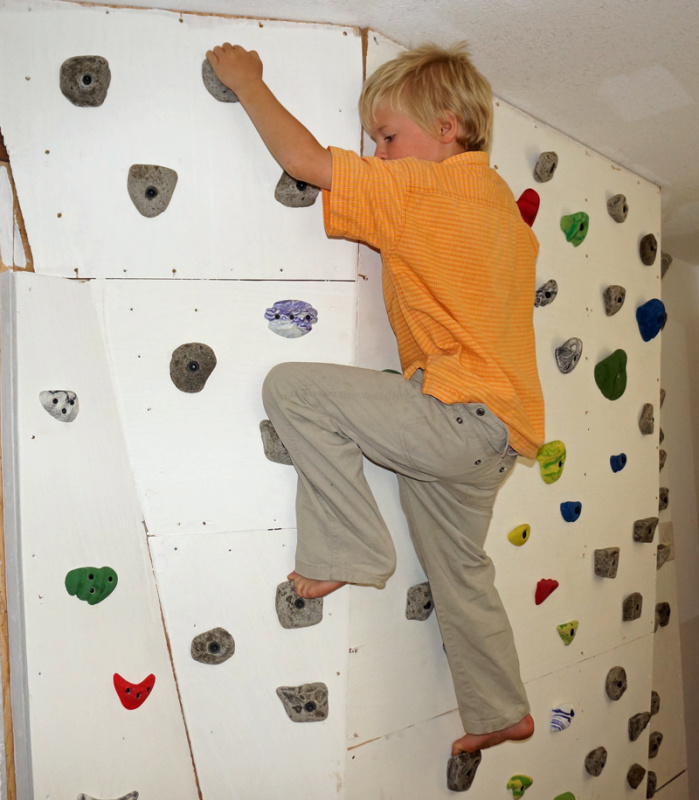 There is enough variety that the kids can get up and navigate around the wall, while still challenging themselves (and us) with some much more difficult holds.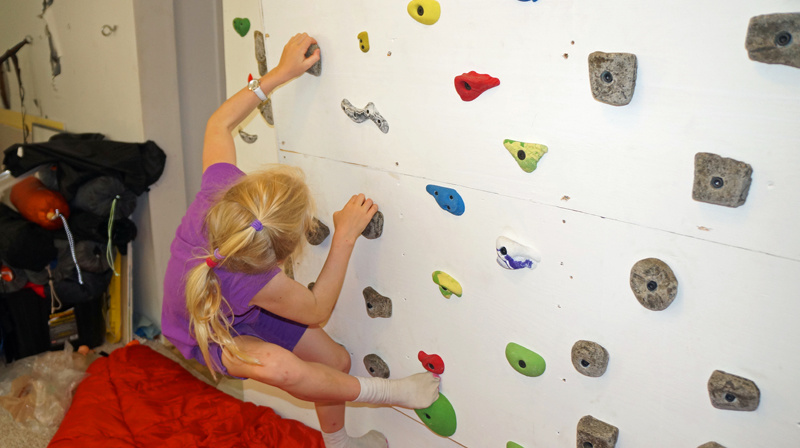 All in all it was a huge success. We used super-thick winter sleeping bags as padding below the wall. Matresses and crash pads are also suggested.
It was an awesome project and based on our experience we'd recommend it to anyone. It will be especially useful to burn off kids' energy in the winter months.