Setting up camp for a few days and need a bit of luxury? Check out Gander Mountain's Northern Lights 10-person tent and vestibule. If you're looking to go big on a budget then this tent is worth a look.
Gander Mountain asked us if we were interested in checking out some gear from them so we took them up on their offer. Our thoughts on the tent are below. Let's look at the features and then talk about our thoughts.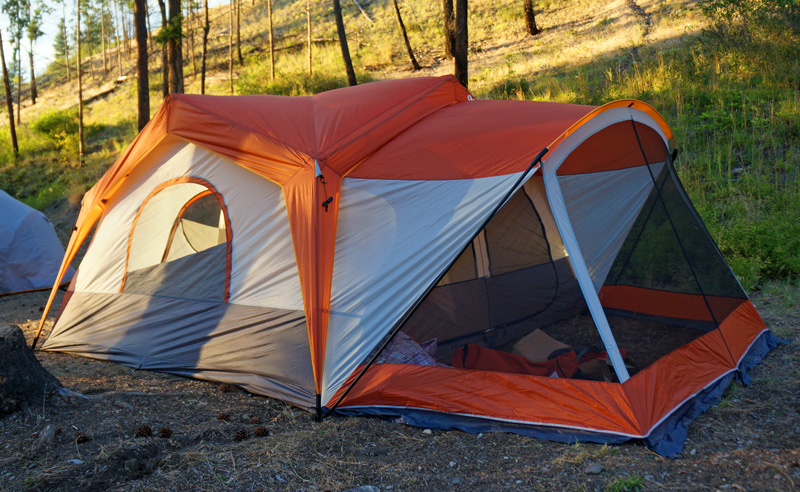 Features
12′ x 12′ Floor
6′ x 12′ Net Vestibule
6′ 8″ Center height
1-person setup (see the video above)
Quick-clip partial rain fly
External pole and hub frame
2x Gear storage shelves
1 room divider
2 doors
Covered Mesh Vestibule
"E-port" Electrical Plug access port
Weight: 43 lb 14 oz
Wheeled storage bag
MSRP: $399 – on sale for $249.99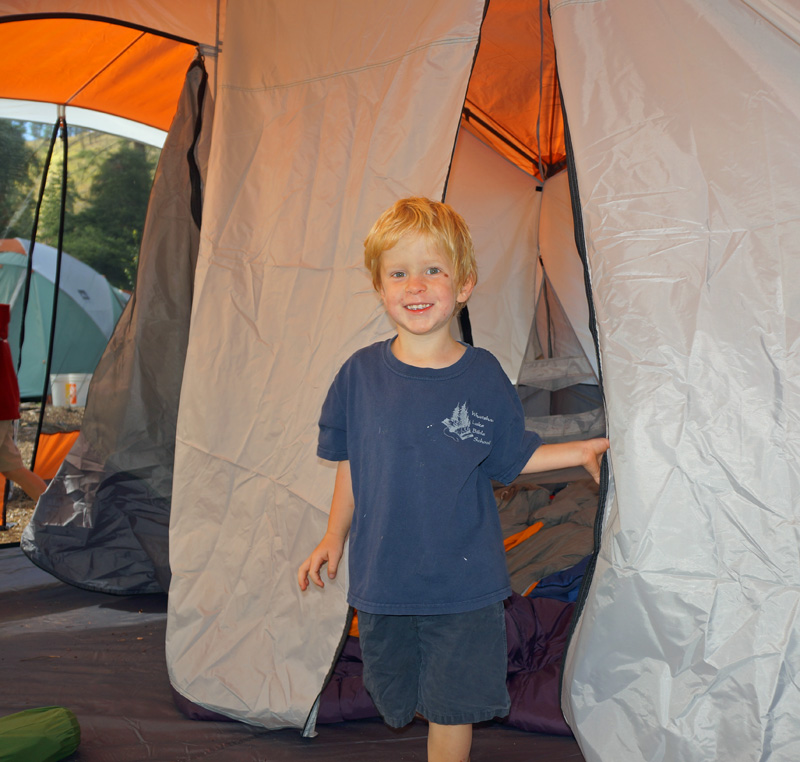 Testing
This was our primary car camping tent for the summer. We tested this thing in hot weather, wet weather and even some torrential deluges (lots of rain). We used this for 2 dults and 4 children on multiple occasions, including a week long trip (and all the belongings that one needs to make that happen).
What are our thoughts
Ultralight this is not, and yet every piece of gear has a purpose.  The Northern Lights 10-person tent is designed for light car camping where space is important and average weather is expected.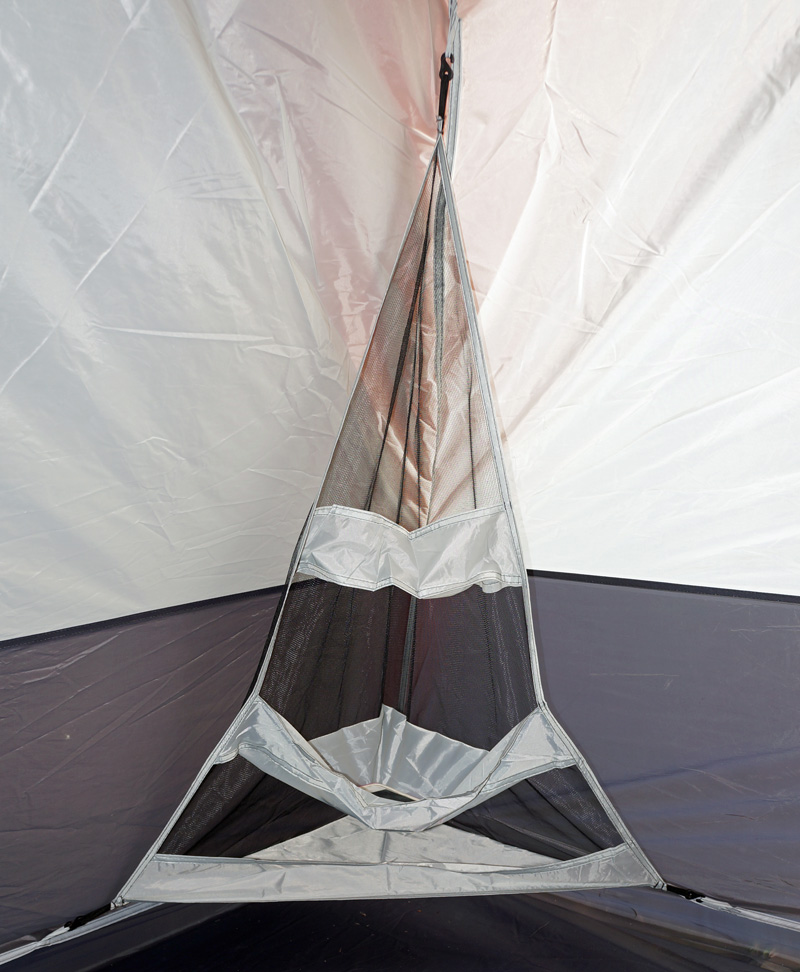 What we loved:
This tent has a ton of room. Even with 4 kids, we were able to keep all our belongings for a week in the tent and still have tons of space for walking, working and changing.
I say walking because the tent is 6′ 8″ in the middle and close to 6 feet tall even at the edges.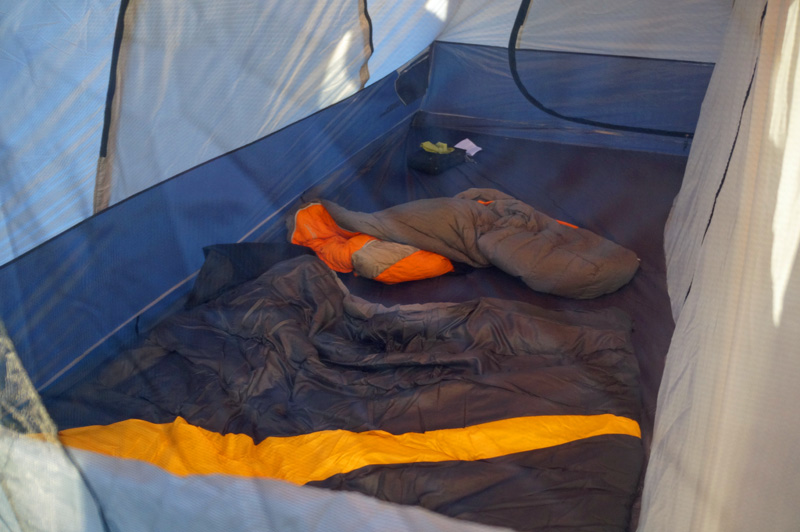 The divider splits the tent into 2 – 6′ x 12′ rooms. That was enough to keep the kids on one side and our two cots and double sleeping bag on the other. The two entrance doors meant that the kids didn't have to walk through our side of the tent to get out.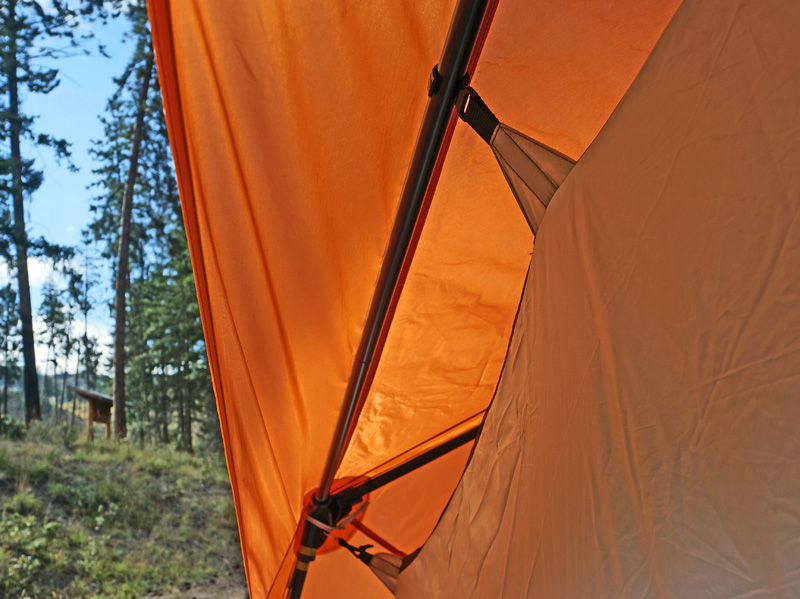 The Vestibule was ample to setup chairs for when the bugs came out. The fact that it's waterproof means that you can take off all your rain gear before you step into the tent.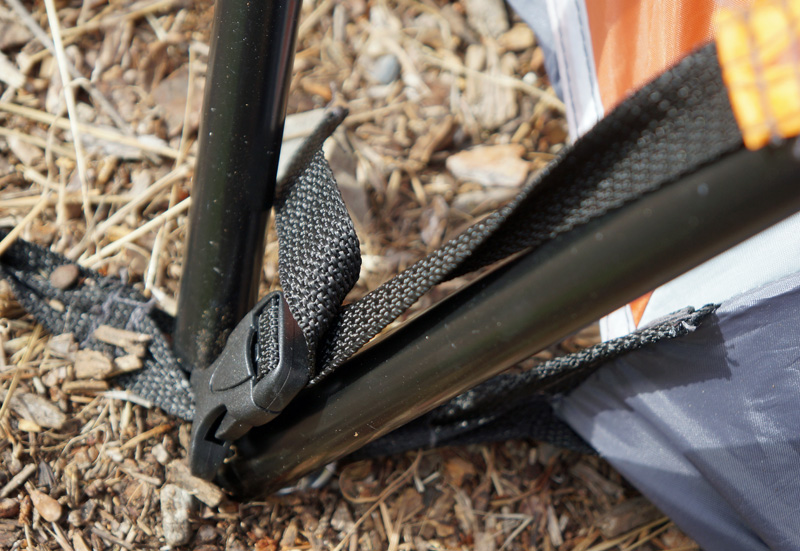 Despite that this foot offers 216 square feet of space, every time I've set up the tent by myself. It's straight forward with colour coding on the poles and hubs. The quick connect vestibule makes it easy to attach and adjust.
The E-port was nice as it allowed me to easily run our Solar Lighting System wiring inside the tent. The flat room of the tent allowed me to just toss the solar panel on top – where it stayed for the week.
This tent has 3 large mesh windows that you can zip up for privacy. They provide plenty of ventilation for the hot days, which combined with a high ceiling made it comfortable to be in during the day.
Room for improvement?
As a primer (and this applies for pretty much all car camping tents) one should always seal seams. Now almost all of the seams of the tent and fly were already seam taped out of the box… except for where the bathtub floor met the walls. I didn't notice that… and probably wouldn't have had we not face a storm that left foot deep water, soaking wet 5th wheels and many other campers feeling like drowned rats. This one seam was rolled and stitched and it held out well in average rain, but a massive, persistent (3-hour long) storm proved too much. some water got in, which we were able to wipe up with a towel, but that didn't soak any sleeping bags. Never fear, a bead of silicon seam sealer on the outside will fix that before our next time out in the tent.
My other recommendation to Gander was to use a heavier duty floor. The site we used had a stone that I missed during setup and over the week it wore a tiny hole in the tent floor. Which leads to another point ALWAYS use a ground cloth or tarp when car camping. Camp ground sites are designed to drain well, which means they have lots of stones that will make short work of any tent floor.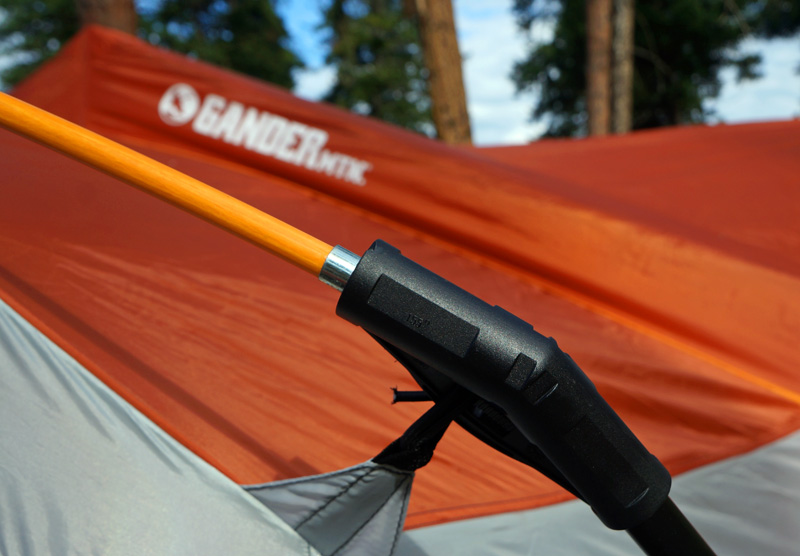 Conclusion
All-in-all this tent is a solid and spacious car camping tent. If you're tired of cramped tents and want to have a few more creature comforts next summer then check out the Northern Lights 10 tent with vestibule.
We'll be sealing that one seam before our next trip and expect to use it for years to come.
Take a look at the video above to see how easy setup and hear our first hand review of the tent.
Do you have a favourite car camping tent? We'd love to read your comments below.