When you're packing for a hiking trip, you need a balance of enjoyable meals and caloric density. Your body needs fuel to keep you going through your day, but that food needs to be packable and tasty. Enter Greenbelly Bars.
I'm always on the lookout for new options for Backpacking food, so I was happy to receive a set of Greenbelly Bars for the trail. I'm happy to say, that after testing, they are kid and adult approved.
Brand Background:
Greenbelly Bars was founded by Chris Cage, a world traveller and thru-hiker. His expeditions led him to develop food ideal for the adventurer. He worked with a food scientist to ensure a good mix of what the body needs in a bar that you'd want to eat. The end result were bars that account for 1/3 of your regular nutritional and caloric needs (600+ calories per pack) and that come in one of three flavours: Dark Chocolate Banana, Peanut Apricot and Cranberry Almond.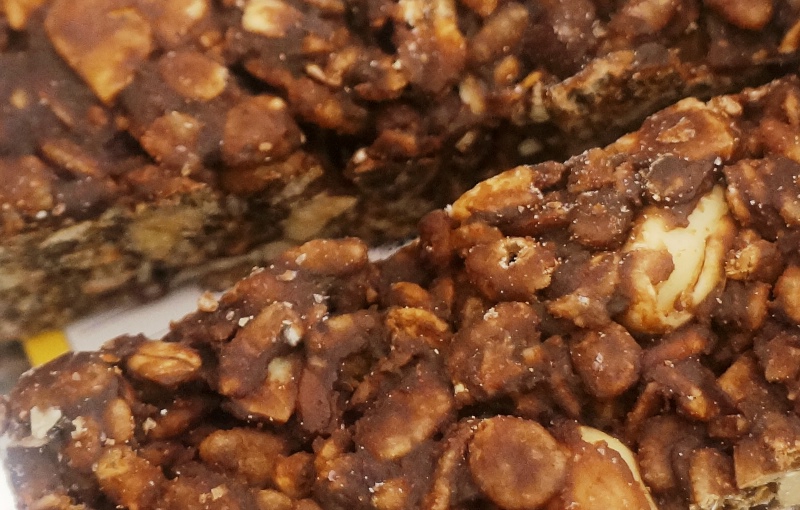 The Greenbelly Bar is also socially and environmentally conscious. In addition to partnering with Leave No Trace, they've partnered with the Atlanta Food Bank. For every bar you purchase, a meal is given to someone in need.
Let's take a look at the Features, the brand and the taste of these bars:
Features:
All Natural Ingredients (see below)
Nutritionally Balanced
3 Flavours (Dark Chocolate Banana, Peanut Peach, Cranberry Almond)
Package Size: 4″x 3″ x 1″ (2 bars)
Weight 6 oz (2 – 3 oz bars)
33% of your daily nutritional needs (~600 calories per bar)
MSRP: $49.99 for a 12 pack ($4 per bar)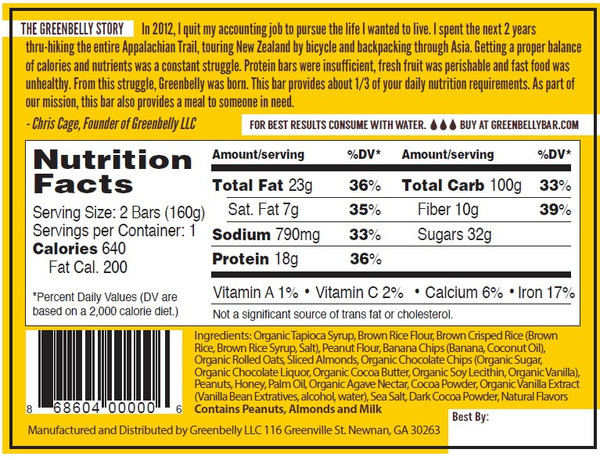 Testing:
I ate them… well not all of them, I shared them with my son. I was given one pack of each flavour (each flavour contains two bars). We divided use between a winter adventure and a day at the office. Since these are bars designed for all travel use I figured I'd see if they still tasted good when I wasn't on the trail.
First off we found them to be very filling. Some foods leave you hungry soon after being eaten. The combination of ingredients left us feeling satisfied without weighing us down.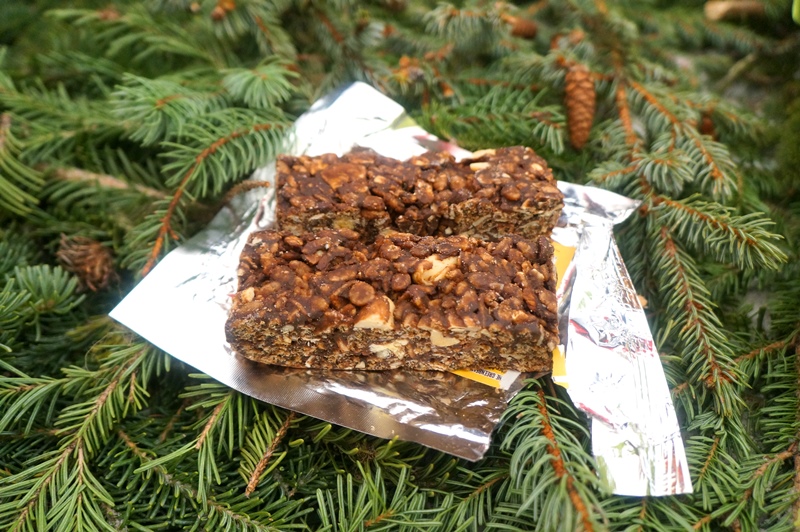 My son obviously preferred the Dark Choclate and Banana, but I found that all of the bars had a good flavour. I was expecting something tasting much sweeter than these do, but because a significant portion of the calories come from fat, it can be almost savoury.
I had to do a double check for my tastebuds and I wasn't sure what to make of it at first, but when I went for a day eating the bars I found that I much preferred them to the candy bar like options that one finds on the market today.
These bars come in at $4 each, which may seem steep, but here's how I look at it. First of all, they provide as many calories as a Freeze Dried Meal, which costs much more ($7+). They require no cooking time, so you can leave the stove behind. There's no mess or clean-up. They taste good. You're helping a good cause.
Kickstarter Campaign
On March 3rd, 2015 Chris is starting a Kickstarter campaign, so check out their site GreenBelly Bar for more details.