"Daddy, let's go hiking!" It's an awesome feeling when your 5 year-old wants to go out for an adventure and it shouldn't be missed. That's how we found ourselves on the Washing Trail Association's website looking for an easy 2-3 mile hike that I could take my boys on that day. We settled on Lunds Gulch in Lynnwood as it promised shade, a creek and a beach destination.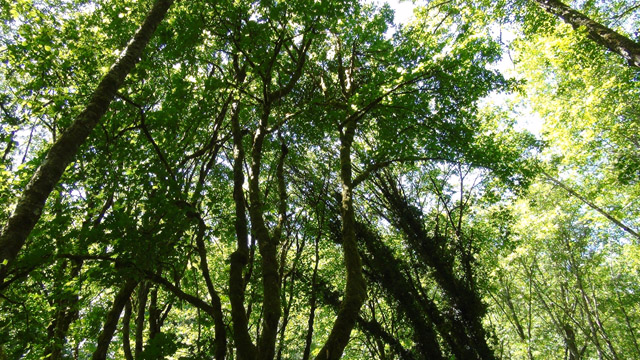 I loaded up the car with my son's new Deuter Fox 30 backpack and Black Diamond First Strike trekking poles (birthday presents) and after filling up the soft bottles with water and picking out some snack food we were on the way down various roads to get to this little park.
Even though it was a Thursday morning, the parking lot was almost full, but despite that it wasn't overly busy or noisy. It's a well maintained trail that descends through Northern Forest, down steps until it arrives at the creek. From there it's fairly level and meanders along until one arrives at the ranger's station.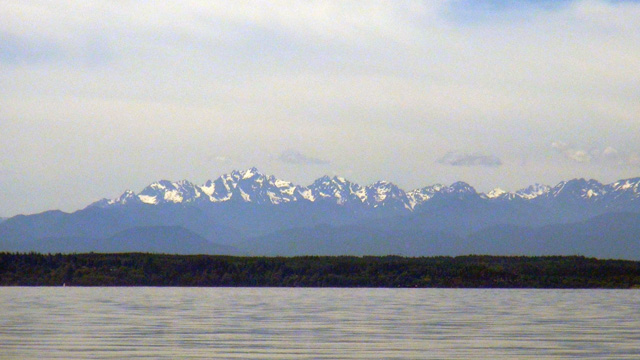 Along the way old and tired signs indicating plant types can be found, but my kids were most interested in the abundance of Salmon Berries that can be found along the majority of the trail. They helped keep spirits high and gave my son enough motivation to push on to the destination.
As part of training for our family backpacking trip, I carried our 2.5 year old in our Onya carrier on the front while sporting my Gossamer Gear backpacking on the back. It was a very effective setup that my son enjoyed (in part because of the copious amounts of berries I was feeding him!).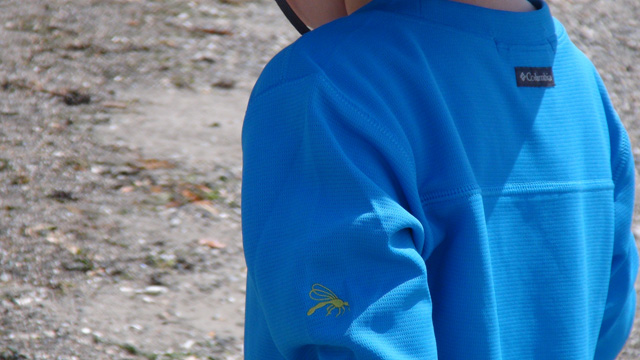 The trail reports warned of Mosquitos and, although there weren't too many, we were quite happy to being wearing Mosquito resistant clothing.
After crossing a bridge, the trail opened up into a day use picnic area with a shelter and restrooms. We pushed by, crossed under the train tracks and headed out to the real fun: the beach.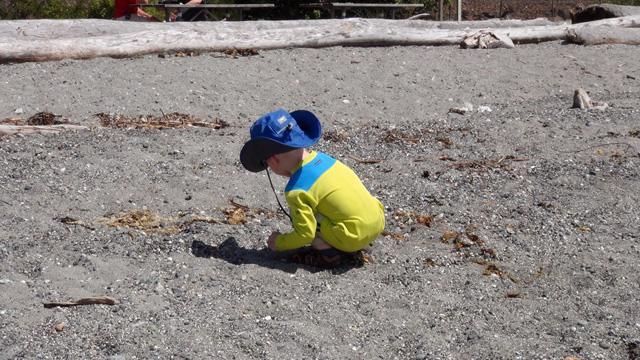 Very quickly the backpacks were shed and after some more treats of Larabars and beef jerky they were off exploring the wonders of the beach. I chose to relax and take in the views of Whidbey Island and passing boats. The kids stopped long enough to wave to the passing train before going back to startling themselves with baby crabs darting under rocks.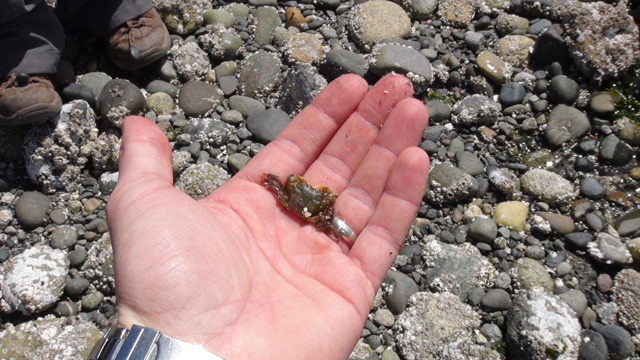 We took the 1.25 miles back very slowly with lots of rest breaks and many more berries. We arrived at the car tired and content and zipped home already planning for the next adventure.
Check out the short video below: