This summer we did something crazy… and had a blast doing it. We took our two youngest kids (3 years old and 1) on a week long canoe and portage trip through the Bowron Lakes.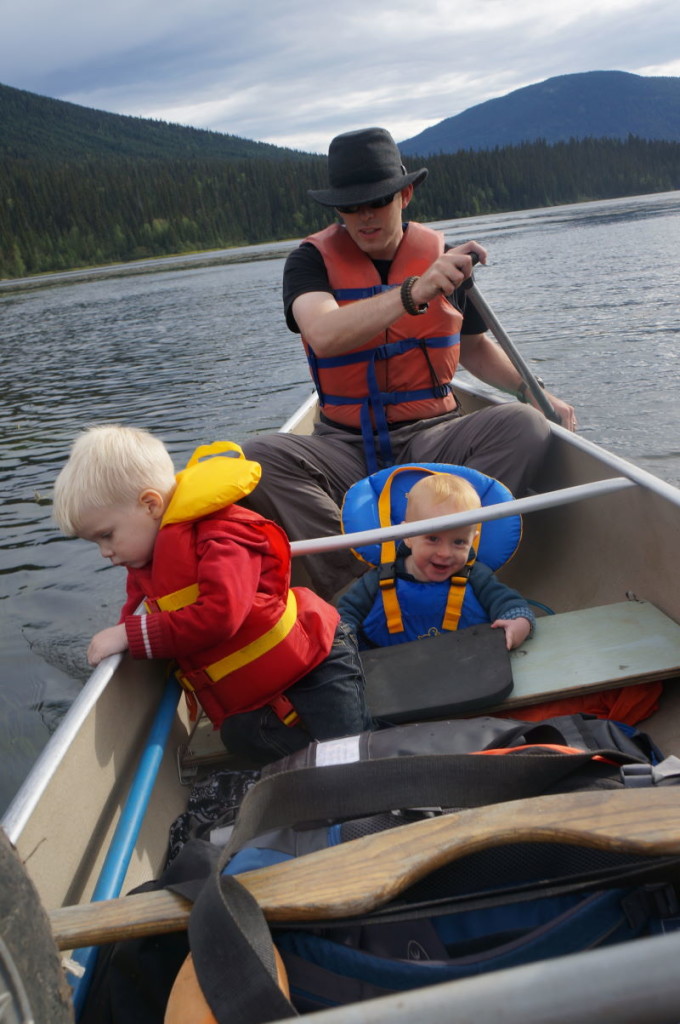 To be honest, it wasn't that crazy as we had a bomb-proof Clipper 18′ 6″ canoe and used a canoe cart (dolly) to pass the portages. We kept our gear light so that the weight was low in the boat and of course, we all wore lifejackets.
The length of the canoe and lack of a keel meant tracking on the lake was a challenge, but it had the huge benefit of being virtually unsinkable. For example, on our approach to camp on Sandy Lake we hit some pretty large waves side on. Even being hit sideways, not a single drop entered the boat. Not only that, but we were stable enough to set up a sail (the winds were strong enough to cut a day off our trip!)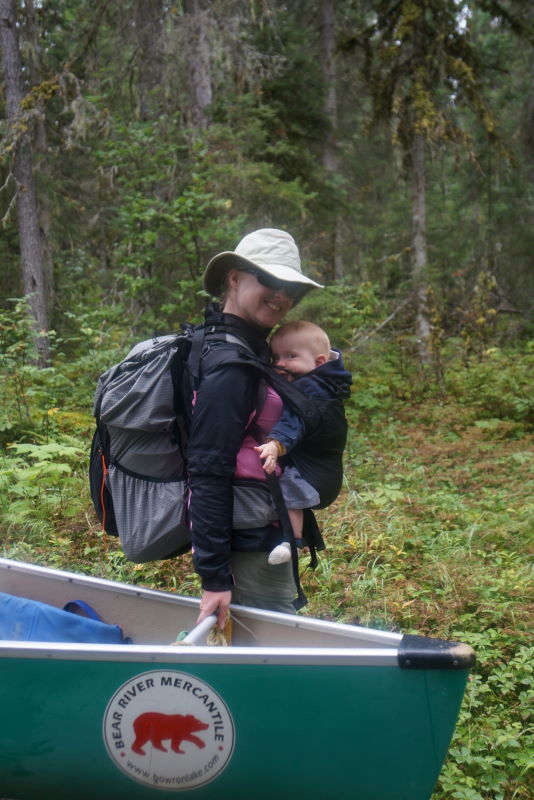 To hit the portages, we carried our backpacks on the back and child carriers for the kids on the front. Out of interest, we used a Boba Air and Onya Outback. The Boba Air was the ultralight option and the Onya Outback  offered lots of padding and comfort while carrying heavier kids.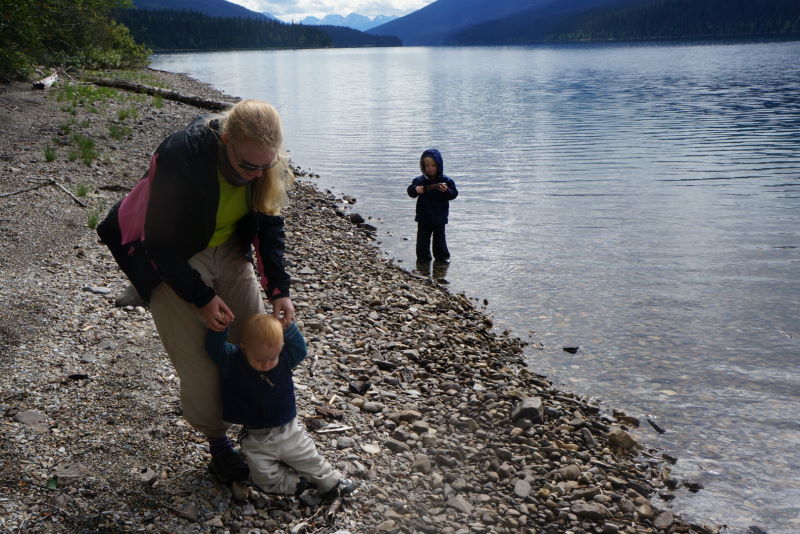 This trip was largely focused on the kids. They were kept busy with toys and a comfortable seat to let them nap if needed. We did take breaks about midday to let them stretch their legs (and let our 3 year old soak himself through while playing in the water).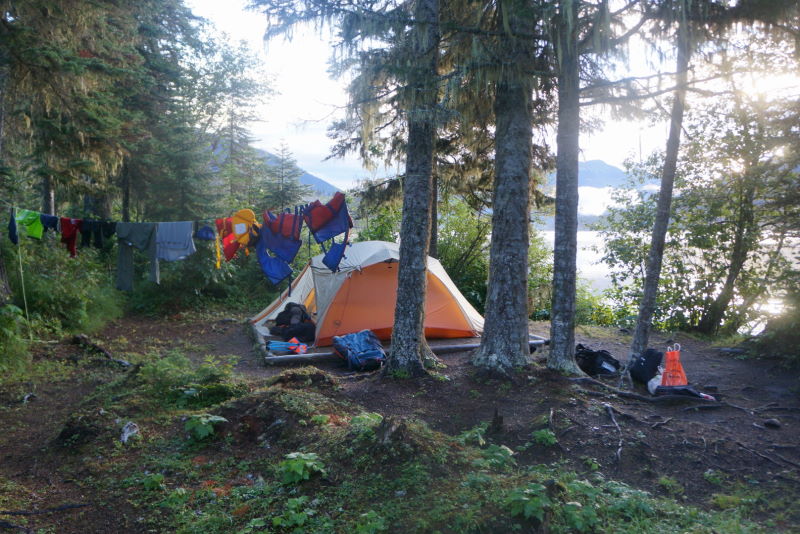 Campsites are amazing on the circuit. There's enough privacy and community at the same time. and the views are incredible.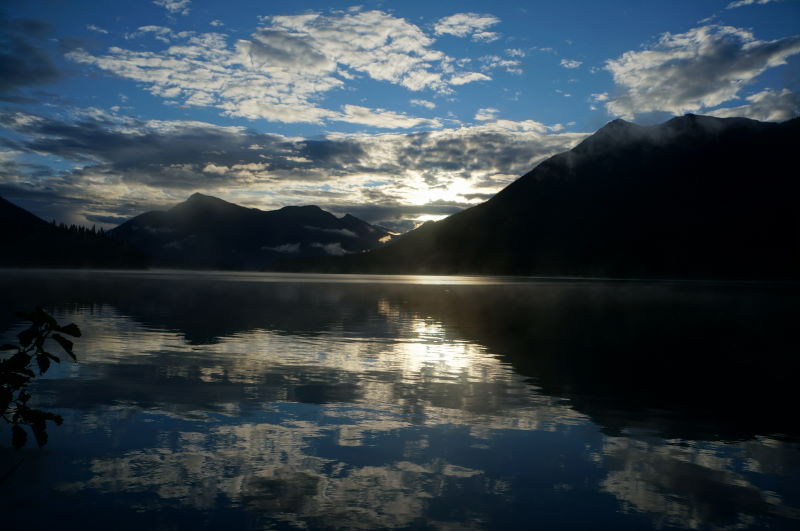 We took off before 9 every morning and paddled and portaged until about 4 or 5 (although we stopped early the day before heading down the river).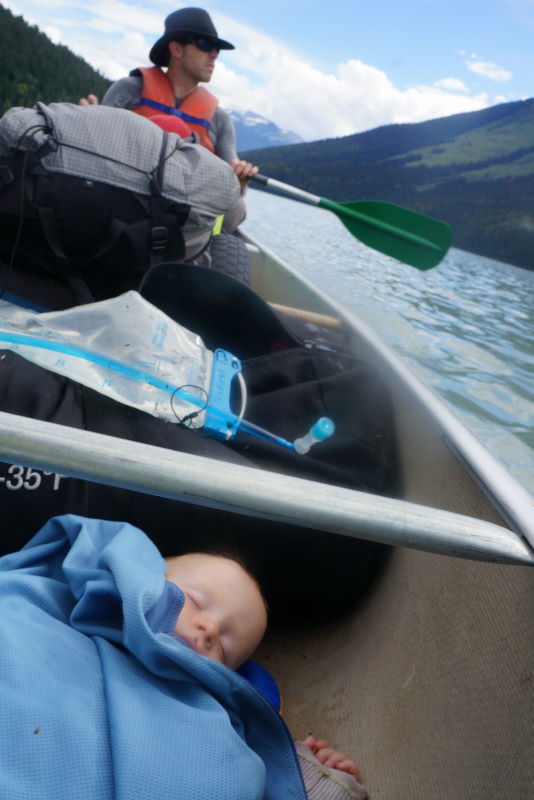 Even though the weather was sometimes inclement, the views were amazing and we only once came off the lake to avoid trouble.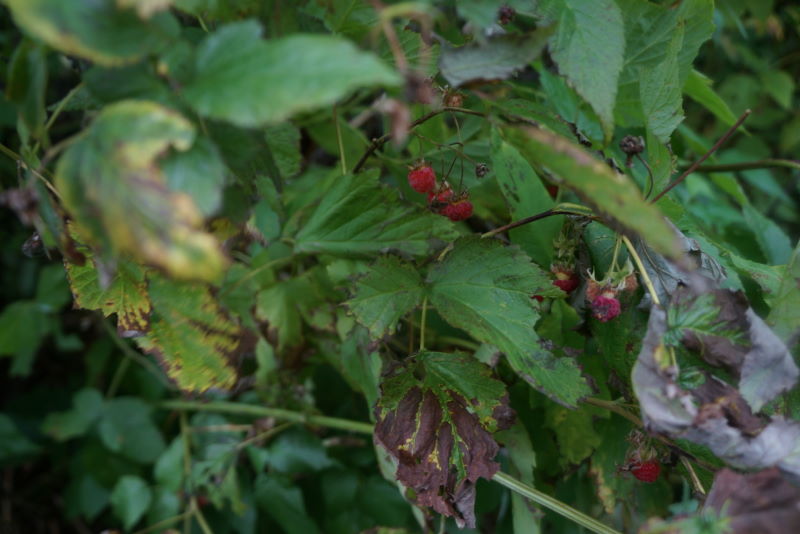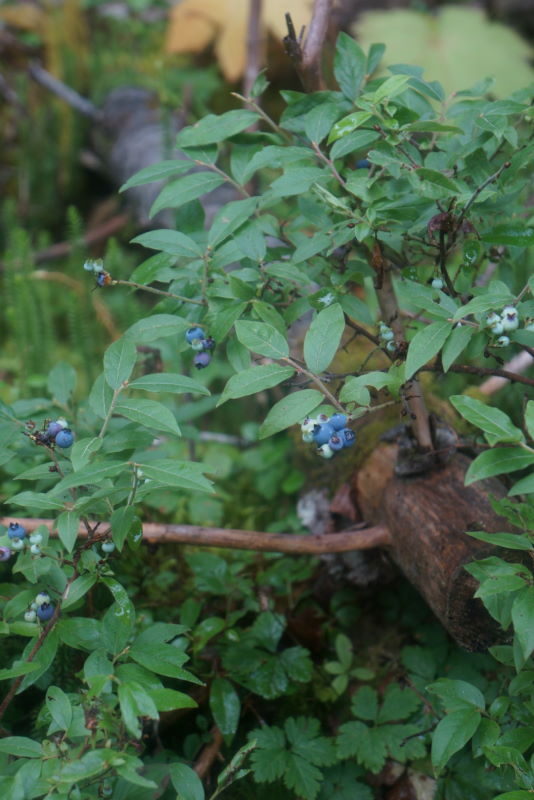 Going in the end of August was a great choice as there were an abundance of berries to keep the kids busy while we setup and took down camp.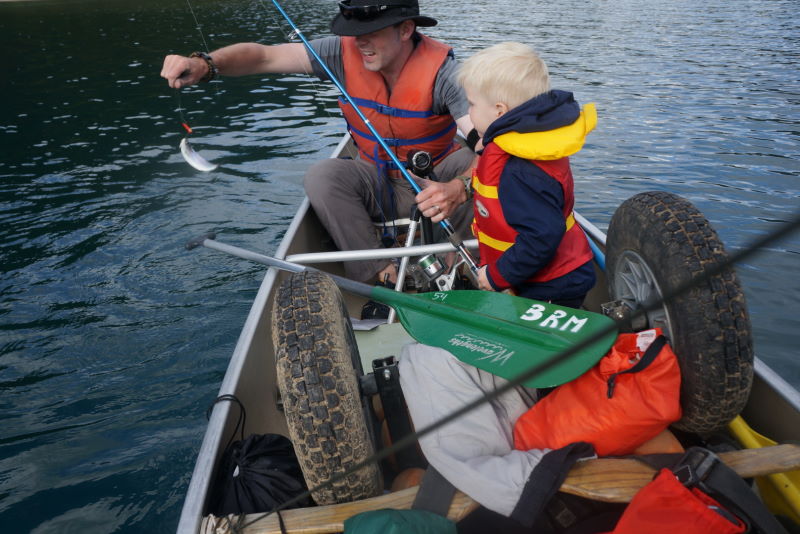 Fishing wasn't great as the fish were deep, but we did manage to catch a few. We even saw some salmon in the lake and going upriver to spawn.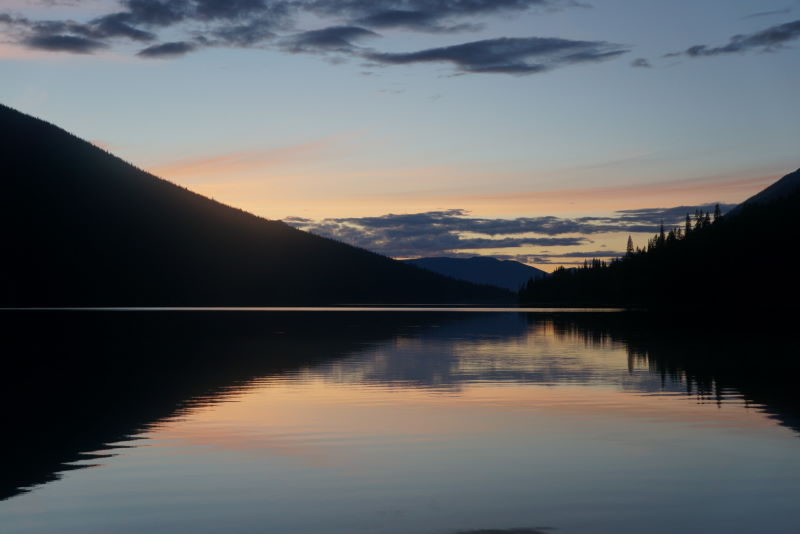 This summer we did something crazy. We took our two youngest kids on the adventure of a lifetime. With my moderate canoeing ability and my wife's only basic paddling experience, we had an amazing trip. Hopefully we'll do it again.
Check out this video of our experience and consider heading out on the Bowron Lake Canoe Circuit soon with your kids.