In the end of May I headed out to the North Cascades for a 3-day backpacking and packrafting trip, with a bit of hammock-ing thrown in for good measure. I've decided to share the experience via photo and video. Click here for Ross Lake Packrafting Part 1.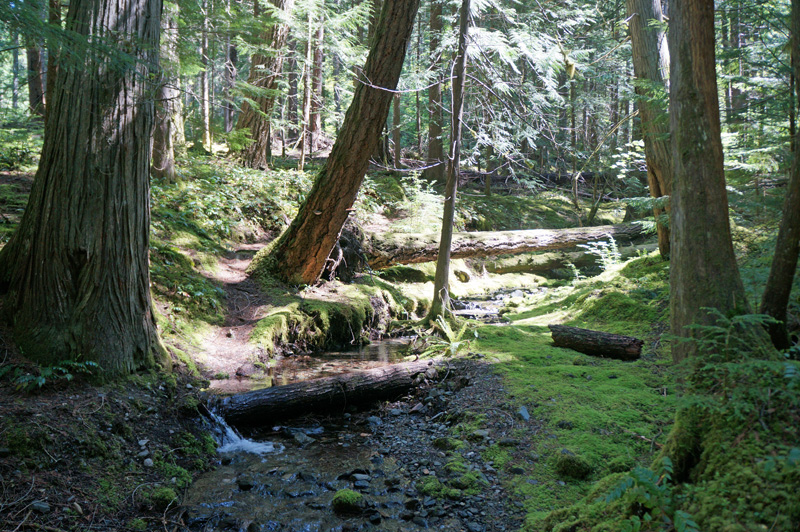 After packing up the rafts, we headed up the trail into yet another climate. Day two continued along the east side of the lake, where water was plentiful from the Spring Run-off.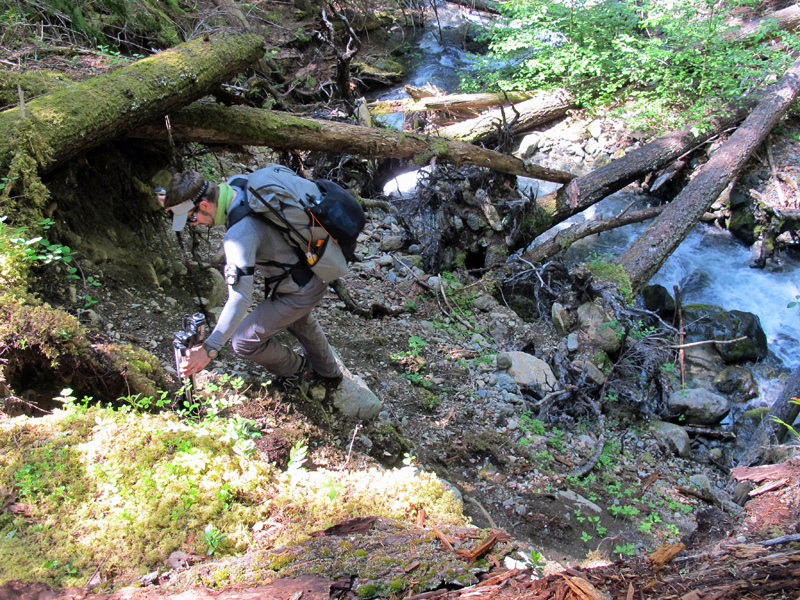 Instead of wading through the creek, we wandered downstream, opting to test our balance on the trees that were strewn across the gulley.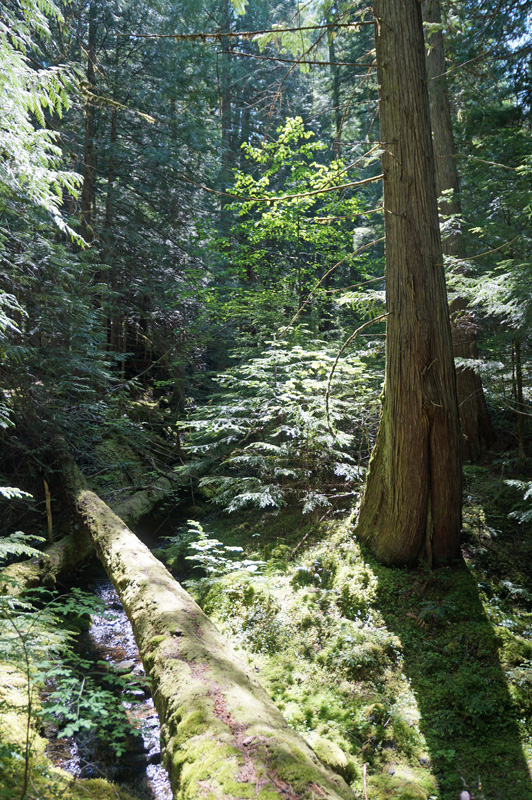 This picture is another fine example of why I love hiking in the Pacific Northwest. There are a millions of shades and textures of green.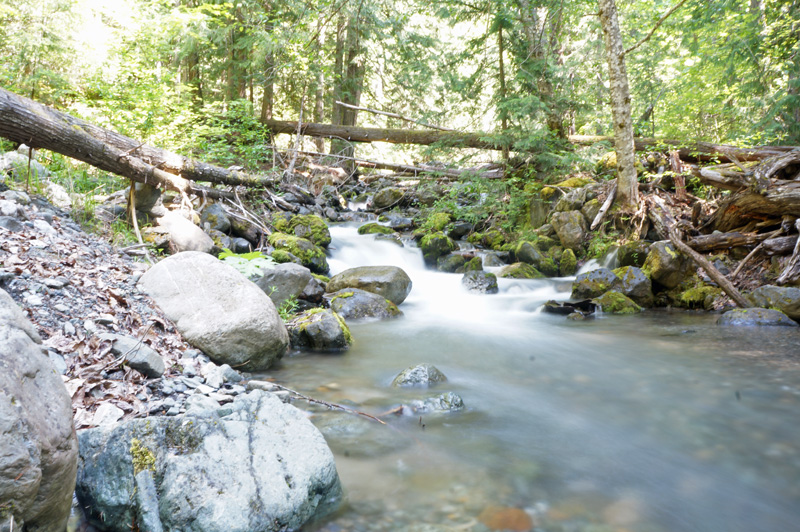 I was trying to test my exposure skills, but was struggling with getting a good balance of light. If I could have waited here until the evening, I would have.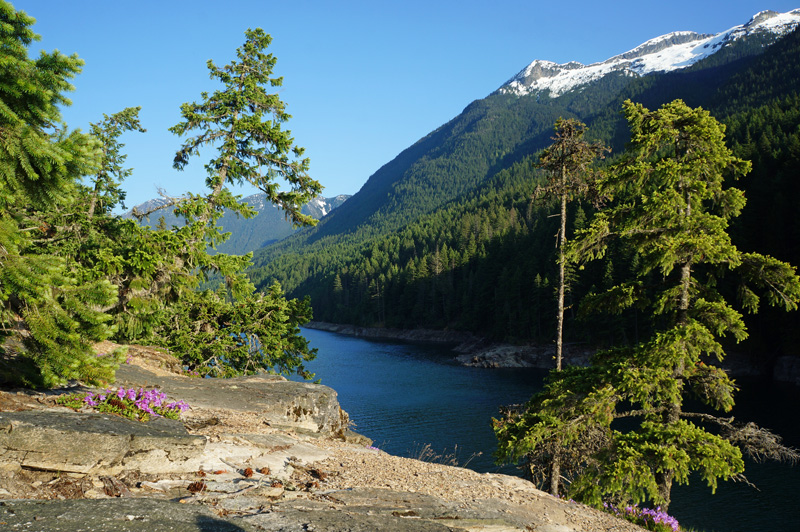 Just down from Hidden Hand camp there are amazing views from a rocky cliff. If we didn't have the packrafts with us, we would have had to backtrack up the valley and then come back down the shore on the right to get back to the car.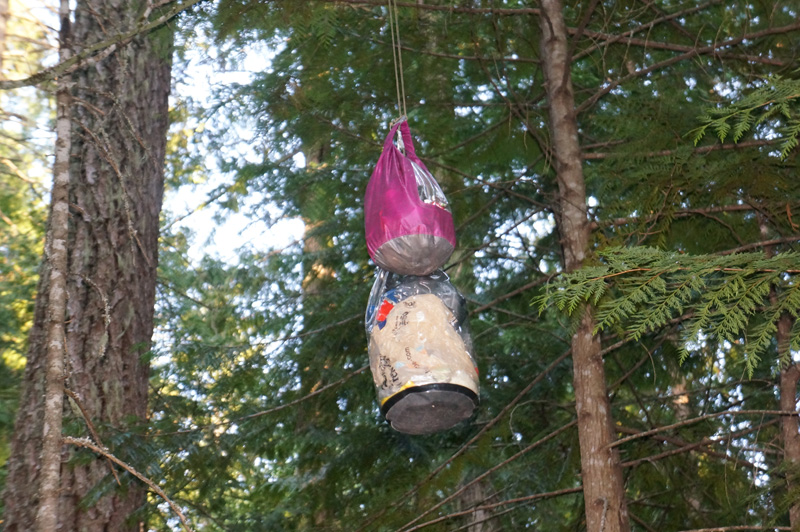 We played it safe by hanging our food with a counter balance. Check out the article that I wrote for the Sierra Trading Post on How to Hang food in the backcountry for an in depth explanation.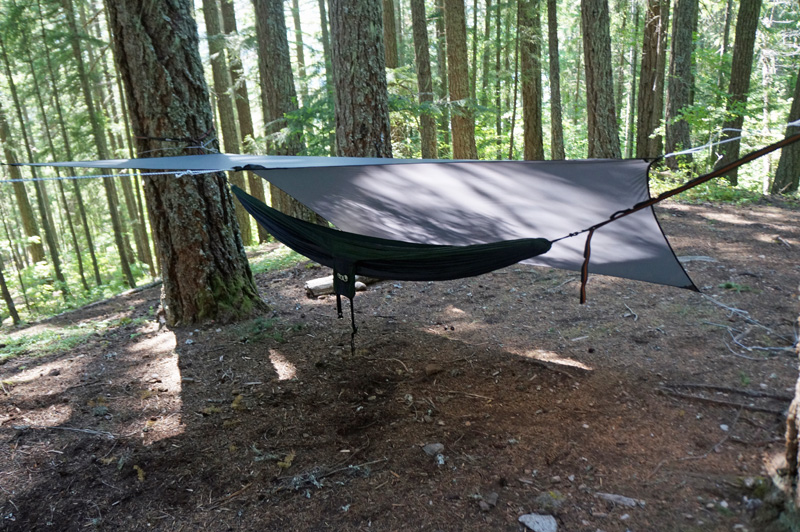 Just a fun shot of my Eagle Nest Outfitter's DoubleDeluxe Hammock, tarp and atlas straps.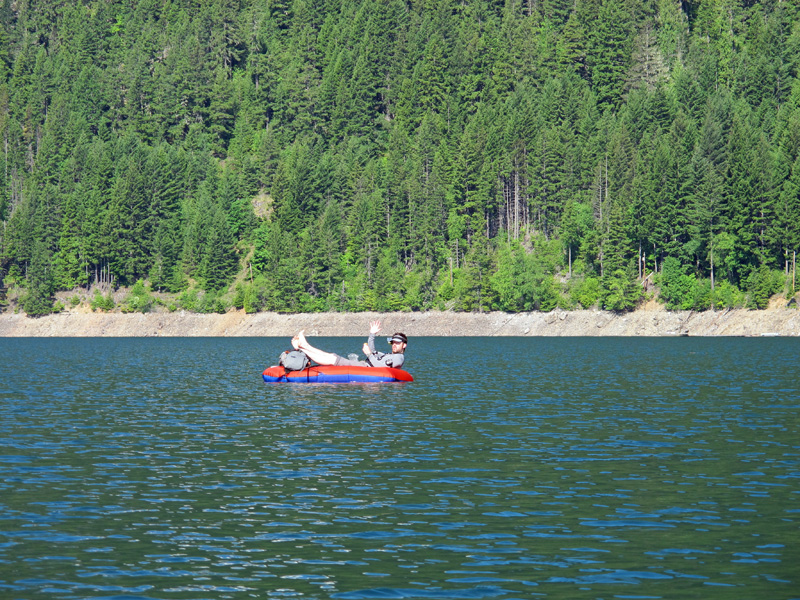 There was a slow current in the lake, and so we took a break from paddling to enjoy lunch, stretch our legs and enjoy the incredible vistas that the area had to offer. It's hard to beat a good cheese and a handful of sour Mike & Ikes when you're out on the trail… or on the water.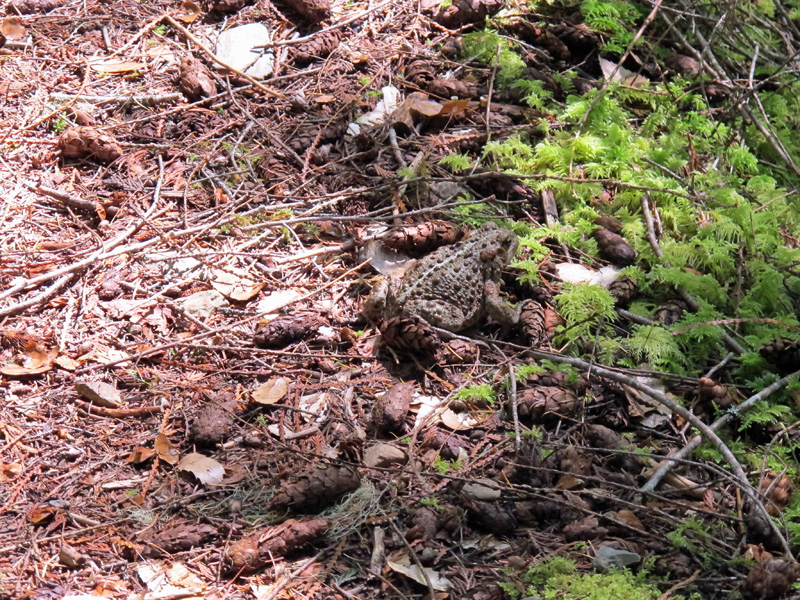 We saw a couple toads in the area sunning themselves on the dappled forest carpet.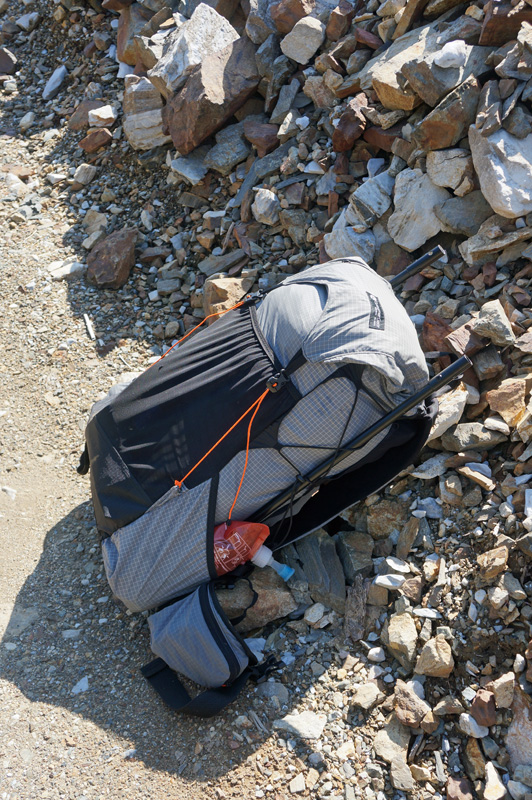 This is my 40 liter Gossamer Gear Gorilla with everything for the weekend, including my packraft and packraft paddle. I took the same pack out backpacking on the John Muir Trail as well.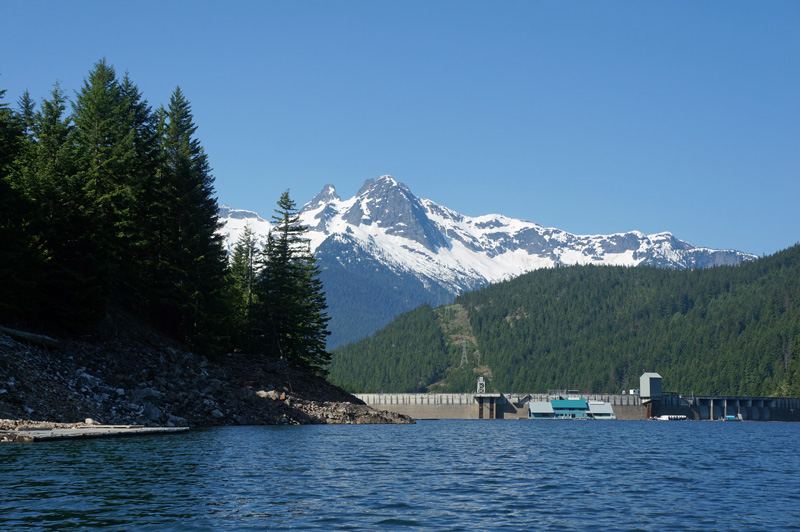 One final view of the mountains before heading up the trail. That bridge behind us was our starting point. We had come full circle, but barely had to touch the same trail that we entered on.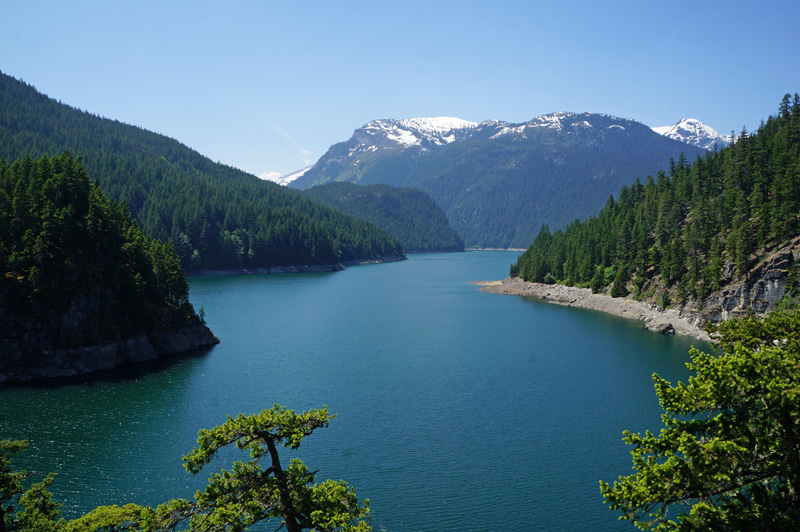 You could spend a week or more hiking around Ross Lake. The trails head up into the surrounding peaks and the lake itself crosses the border into Canada.
Check out the video to see a few minutes of what it's like hiking and paddling around Ross Lake.