This unlikely package arrived on my doorstep a few months ago from Gearbest.com, an online retailer, since then, I've used it a lot. This 50L dufflebag / backpack cross packs a punch at $32 shipping included.
Check out the details below and see what we think.
Features
600D water resistant nylon
50L capacity
duffle bag strap
side access
front pockets
Molle straps
Zip shut back that hides the backpacking straps
weight: 2.57 lbs
Price: $32 shipped to the USA
Testing
This backpack has been used for canoeing, day packing, fishing and even as a primary suitcase on a recent trip to Indiana.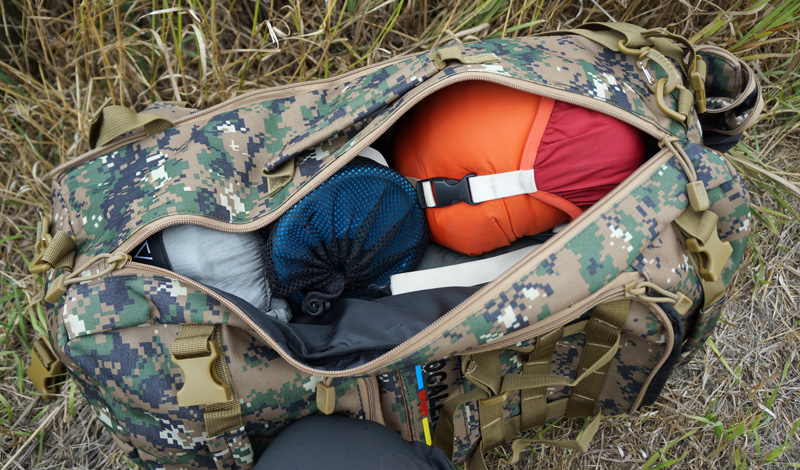 What do we think
I'm a firm believer in evaluating gear on a what you get your money basis. This pack is an economical and versatile pack. If you're looking for something that you can take on a weekend trek, as a Bug out bag, canoeing, fishing or a road trip, this will do it all if treated nicely.
The capacity is good for 2-3 days of lightweight backpacking or a weekend travel adventure.
The construction quality will handle average use.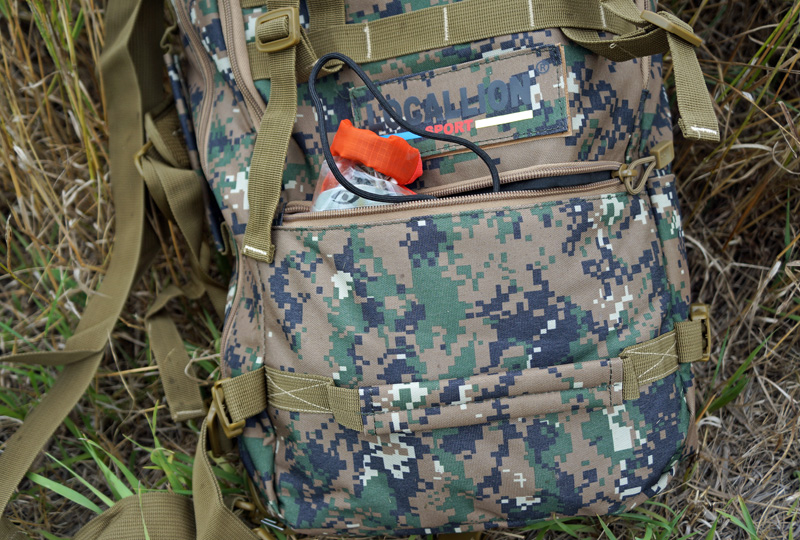 There are enough pockets to manage regular storage. The main pocket is accessed from a side zip, which is a-typical for a backpack, but normal for a suitcase. The front pocket is slim but sizeable – handling hatchets and hand saws with ease. A smaller external zip pocket is good for all your pocketables… that you don't want to keep in your pocket.  The Molle straps are good for attaching external items if you're into that too.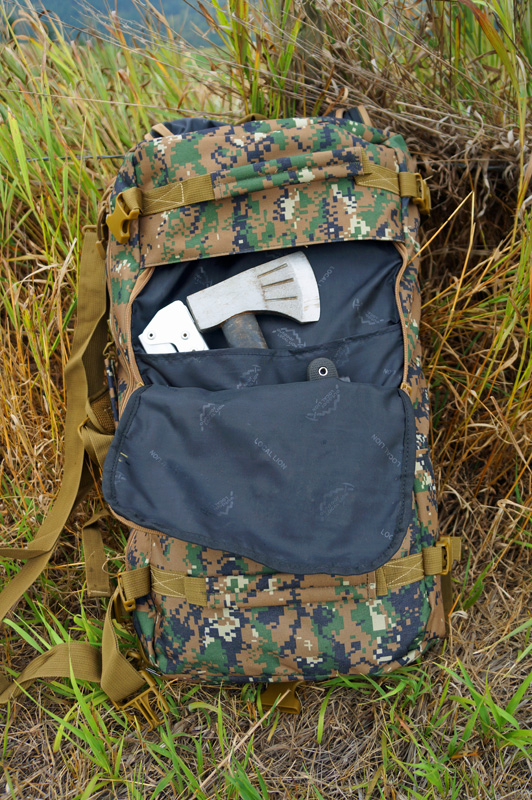 The backpacking harness is neatly hidden in a zip pocket on the back, making it convenient for flights. Typically backpacking straps are at risk of getting ripped off on the conveyor belts, so this is a great feature.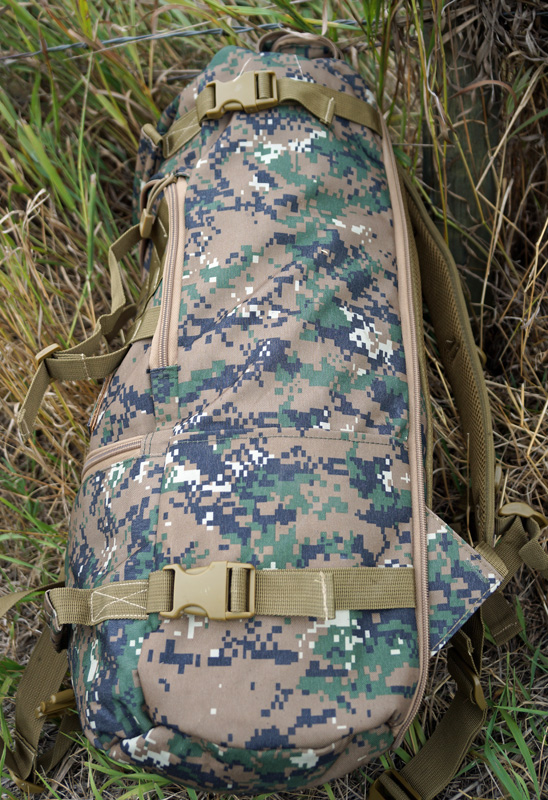 After a few months use, the shoulder strap gave in. When I had the pack loaded with 30-40 lbs I tried jumping down a drop-off using only the shoulder strap (not the backpcaking harness) and pulled the strap out of the stitching on one end. This would not have been an issue had I been wearing it as a backpack, but for full disclosure I thought I'd let you know. I wasn't a fan of the shoulder strap anyway!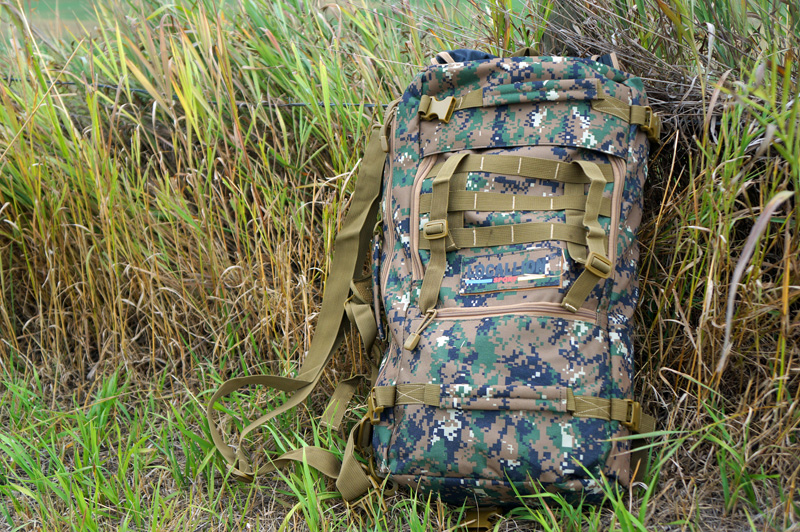 Conclusion
Let's be clear. A high end backpack this is not. For $32 though you get a fully functional, versatile backpack that will handle typical use well and better. Because of it's price point, it's something that I reach for a lot when I need something to carry my clothes or gear in that I don't mind getting damaged. Take a look at the video of the Local Lion 50L backpack above to see it in action and let me know what you think.
Feel free to shop GearBest for the pack. (affiliate links)