Since a lot of our free time is spent fixing up the farm and getting it running I figured I'd give our readers an update. Don't worry, we still adventure, but expect to see more farm updates thrown into the mix.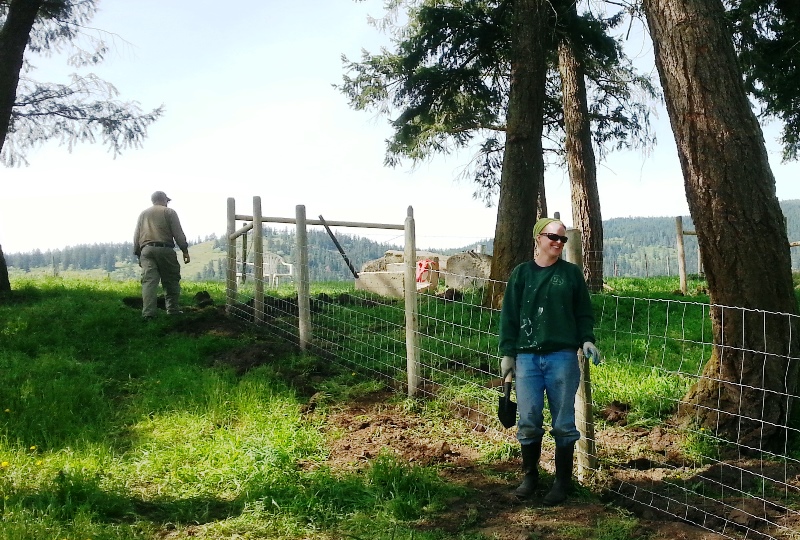 Fencing
A few months before I was born my parents moved onto an acreage and started farming. Since I was so young, I missed out on all the work of setting up the infrastructure. I could fix a fence, but I had never run wire, braced posts or done anything else like that. Turns out there's a lot more to it than one could imagine.
Two weekends ago we had tried using an auger and manual post pounder (a capped steel pipe with handles that weighs 40+ pounds). With the beefy 5 inch posts that we used we managed getting in 4 posts into the hard ground before we made new plans. We rented a hydraulic post pounder on Friday and managed to drive in around 154 posts for the various corrals, etc. that we needed to make.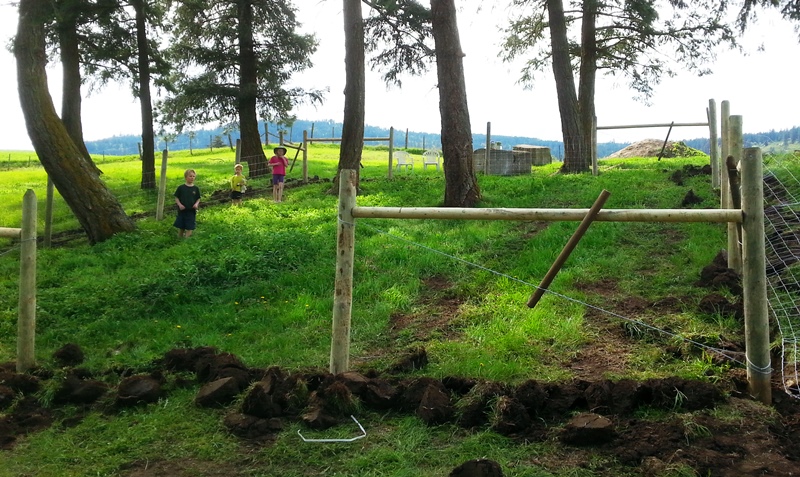 The next step was prepping the fence for wire. Corner posts have to be braced and tensioned and wire needs to be tensioned before being fastened to the posts. The kids helped out with the work of driving 8 inch nails into the bracing beams, carrying materials around and fetching tools. We sunk the fencing wire 6-12 inches into the ground for the pig pen. If you don't then they are very likely to dig their way out. Don't rule out the possibility of a follow up post where I admit that we should have sunken the wire another foot deeper – they're feisty!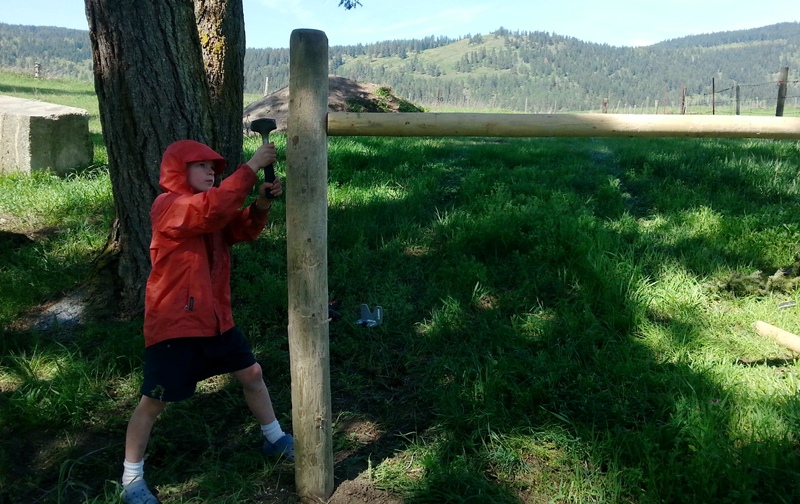 We're so thankful to have the experience of mr. and mrs. adventure senior to show us how it's done.
The next step will be fencing in the garden to keep the deer out.
Did you grow up on a farm? What's your favourite farm life memory?