Rioting, looting, violence, marshal law,  I'm sure you're worried what will be the fallout of November 2016. I'm sorry to say I actually have no advice on what to do about Black Friday Sales. However, if you want to hide from US politics for a little while, here are 5 Great (longer) Canadian trips that will help you escape and have a relaxing a-political time.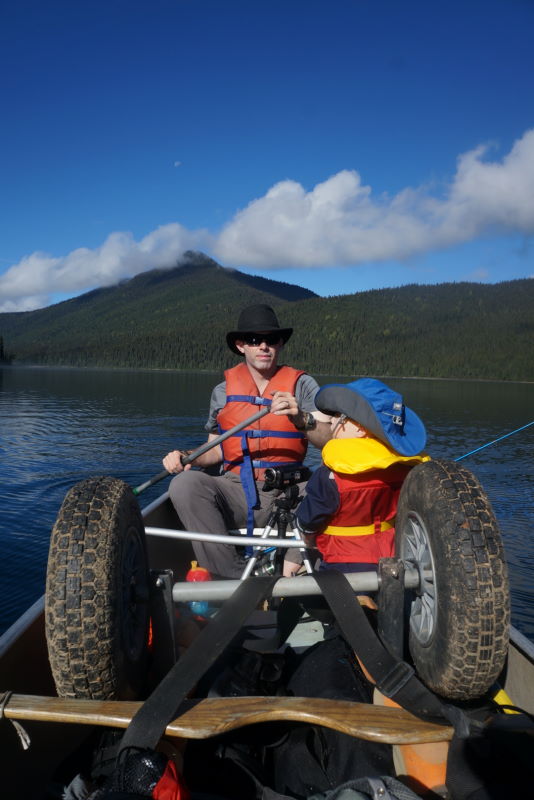 Canoe Bowron Lakes – This 117 km (miles will cease to exist after the election so you better get up to speed on what a km is) canoe and portage route in Central British Columbia will keep you away from noise and political slogans. We took our youngest kids on this route in 2013 and had a blast. Take a look at our report here.
Stein Valley Traverse – Up for some hiking? This 8-day through hike in BC hardly gets any attention. Route finding skills are a must, weather is fickle, fishing is supposedly great and chances of encountering politicians is approximately 0. Also, a hand cable car – how cool is that?

 Gros Morne, Newfoundland – This UNESCO world heritage site offers amazing views. Spend a few days here and you'll imagine yourself in a different time and place… one where your only vote is whether to go backcountry backpacking or kayak the fjords. Yes, Canada has fjords.

The Great Divide Trail, Alberta – This 1200 km trail traverses the continental divide between British Columbia and Alberta. You'll need great route finding skills for this one and you'll have to be fairly self-sufficient. This is no walk in President's Park, but imagine leaving everything behind so you can reevaluate what's really important to you.

The Avalon Peninsula of Newfoundland
15:22, 14 April 2005, by Jcmurphy

East Coast Trail, Newfoundland and Labrador – Lighthouses, puffins, icebergs and whales… oh my. This ain't Kansas. 265 kilometres of Eastern Canadian seashore await you. Lose yourself in the beauty of nature. Oh, and no "Vote for…" lawn signs!
Canada is a great place to visit, with many, many Great Canadian Adventures where you can take a vacation from the busy-ness and politics of life. Come visit wherever you want, just leave the politics at the door :).
P.S. I'd love to hear your trips for surviving any election, so please leave comments down below.