The Men's Voyager™ Long Sleeve Shirt by Columbia is a fantastic investment if you're looking for a long sleeve, breathable top that is durable, versatile and odour resistant. If you see me out on an adventure, there's a very high chance you'll see me wearing this shirt.
Let's look at the features and then dig into my thoughts.
Features
Omni-Shield® Release Twill 100% polyester
Omni-Shield™ Release advanced repellency
Omni-Shade™ UPF 50 sun protection
Antimicrobial treatment protects this product from bacterial growth
Zippered chest pocket
Roll-up sleeves with tab holders
Vented
Modern Classic Fit
Center back length: 30″
MSRP: $79.99
Testing
This shirt has been a constant companion since I received it in the mail. It has gone on 4 day Canoeing trips, weekend backpacking expeditions, fishing trips and more.
What do we think?
From the fit to the weight of the choice and weight of fabric Columbia Sportswear has done everything right with this shirt. There's nothing we don't like about it.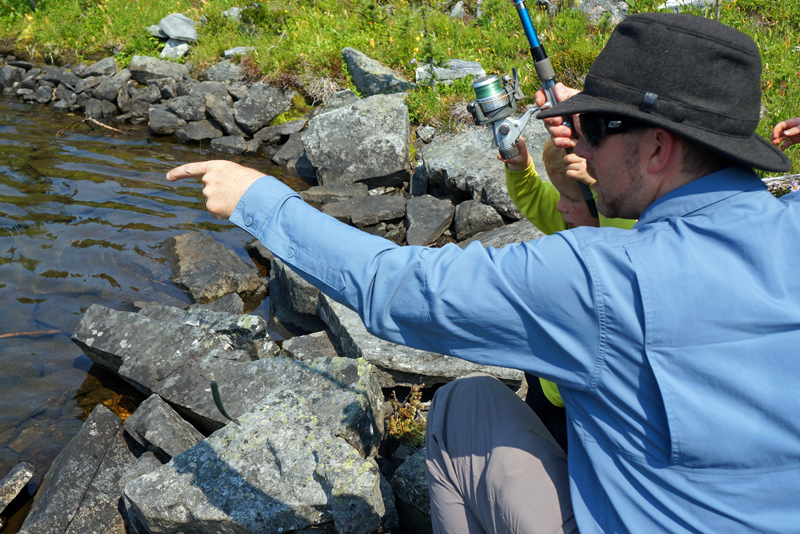 We're big fans of long sleeves, as we don't like to slather ourselves in sunblock. This shirt does a great job of keeping off the sun and bugs, while allowing you to stay cool. The lightweight, breathable polyester fabric, combined with the ample ventilation make this shirt ideal for even very warm days.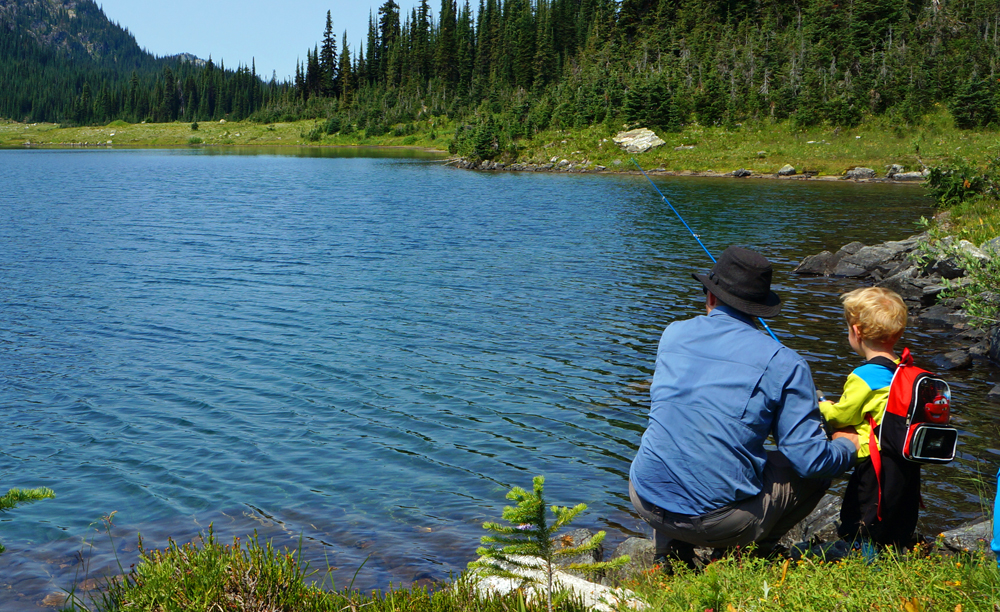 Finally a shirt that is long enough! One of my chief complaints with most shirts and jackets is that they aren't long enough in the torso. As you can tell, this is the perfect sizing for my medium frame.
You may notice a bit of perspiration on this photo. I had just taken off a 53 lb pack that contained most of the food and a lot of cooking gear from our family backpacking trip. The surprisingly low amount of perspiration here is a credit to the moisture wicking of the shirt.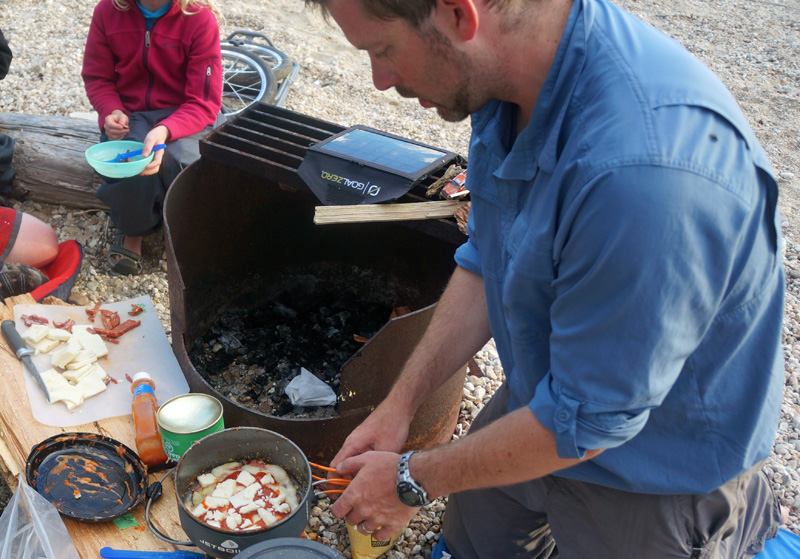 Although we like the protection of a long sleeve shirt, sometimes you just need to roll up your sleeves and get dirty. We love the sturdy set of tab holders on this shirt. It makes the shirt a lot more functional and saves you having to re-roll the sleeves in the middle of something messy… like making pizza in the backcountry.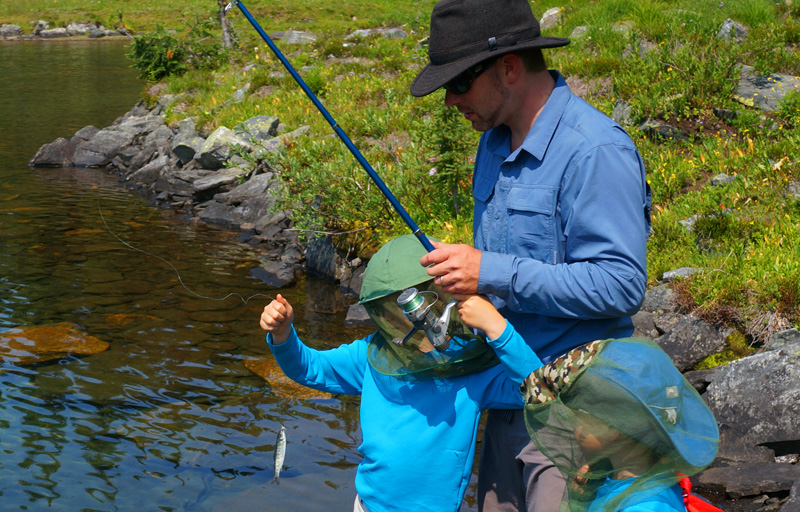 The Omni-shield repellancy is fantastic for little spills and splashes. The water really does bead and fly off with a shake.
As for the anti-microbial properties? I put this shirt through its paces on a recent canoeing trip. After 4 days and over 50 km of paddling a canoe without applying deodorant once I still came out without the typical body odor that comes from the combination of sweat and synthetic fabrics.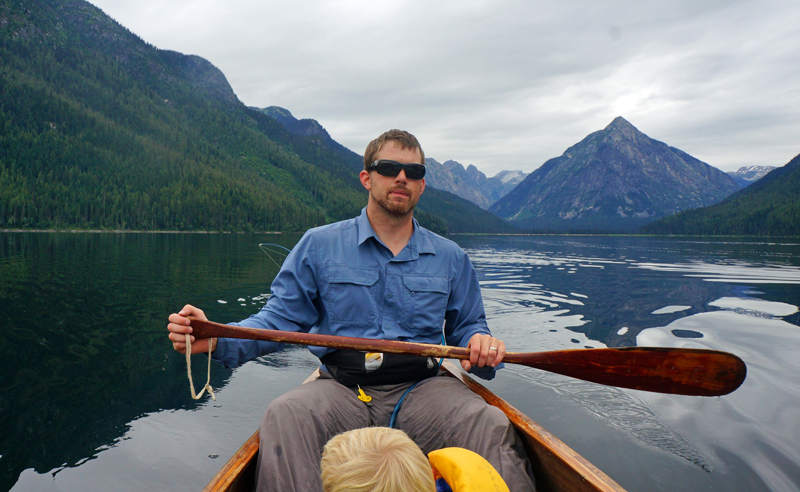 Conclusion
I'm a huge fan of Columbia Sportswear's Voyager Long Sleeve top. It's an excellent top for canoeing, hiking or even when out for a stroll. It offers great breathability, UV and stain protection and even keeps out pesky Canadian Mosquitos. The tabs are fantastic for getting the sleeves out of the way for cooking or cleaning fish and I love the fit and styling.
For the MSRP of $79.99 CAD ($65 USD) you get a high-quality long sleeve shirt that will last you through many an adventure. Check the links below for more:
Men's Voyager Shirt in Canada – on sale for $56 CAD
Men's Voyager Shirt in the USA
Full disclosure: I received this item from Columbia Canada free of charge. All opinions are my own and reflect what I would tell family and friends.