How many of us have missed the ideal shot because we were too busy digging out our camera? There's no doubt that bringing a DSLR on outdoor adventures presents a problem. Not only does the camera strap dig into your neck, but the camera bounces around when you're hiking. Do you suffer with it swishing around, chafing or even bruising your chest or have you resigned yourself to missing those shots and not pull out your camera at all? If you struggle with this then I can whole-heartedly recommend the Keyhole Harness System by BackcountrySolutions.com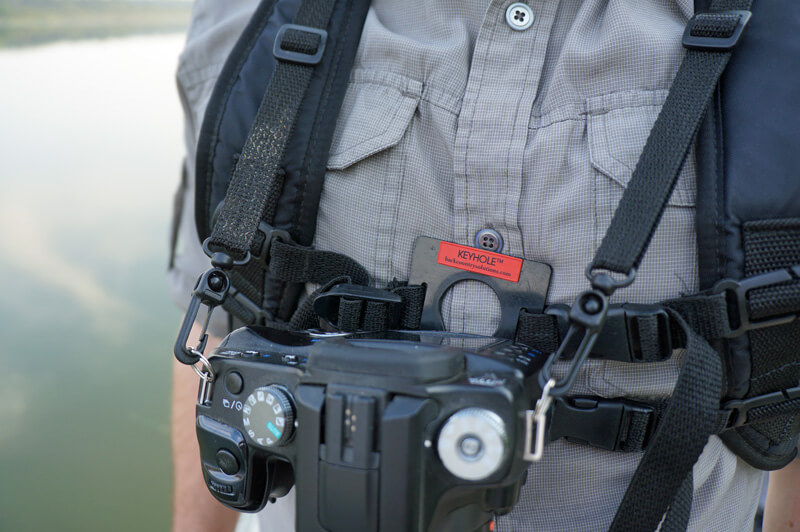 Features
Shoulder Straps
built in neck strap replacement clips (and hardware)
KEYHOLE® Harness
Camera / Binoculars Keyhole attachment (tripod compatible)
Binocular Bracket Assembly (to engage binoculars to harness)
Lens cap saver and hardware
Instructions
MSRP: $79.95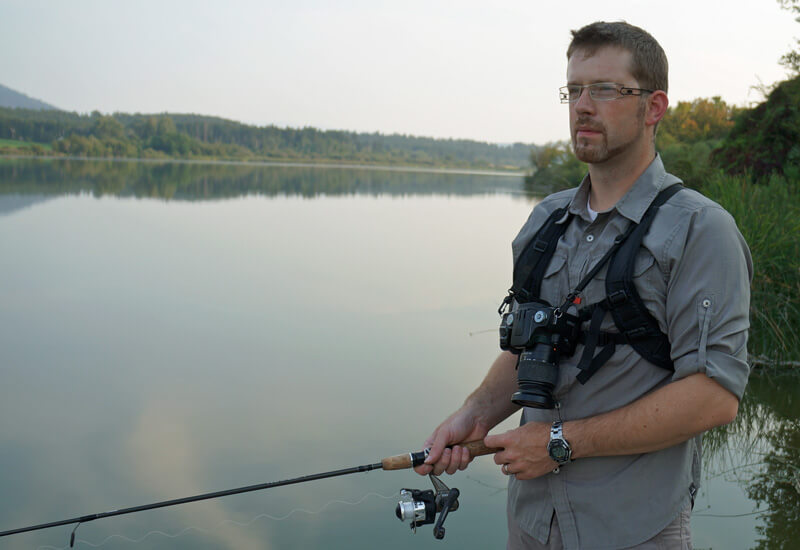 Testing
We've had variations of this product since 2013. I bought the original Keyhole harness in 2013 and in 2014 we were sent the updated version with the shoulder straps and improved keyhole attachment. The harness setup can be broken down into two parts: the shoulder straps portion with the neck strap replacement and the keyhole harness itself. They can be used together, or you can take off the keyhole harness to use it with a backpack.
I took the keyhole portion, connected to my backpack on the John Muir Trail in 2013 and was impressed immediately. I've been using the rest of the setup on adventures like canoeing, backpacking, fishing, etc.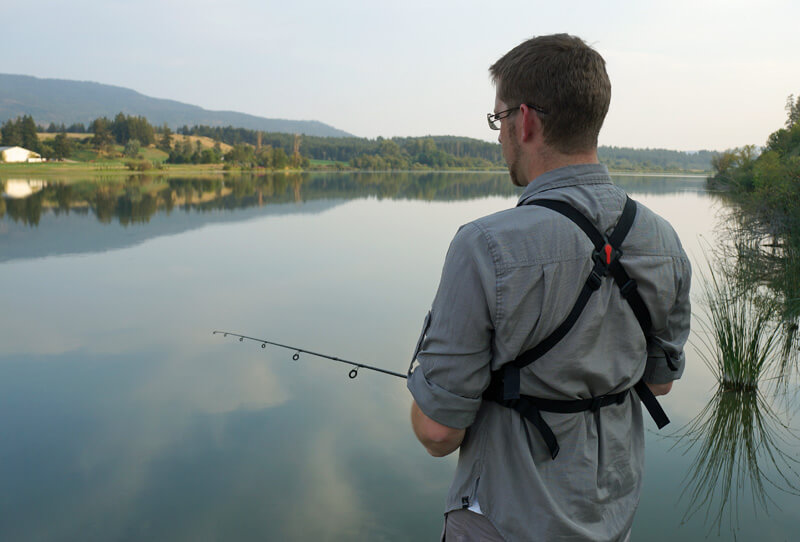 What do we think?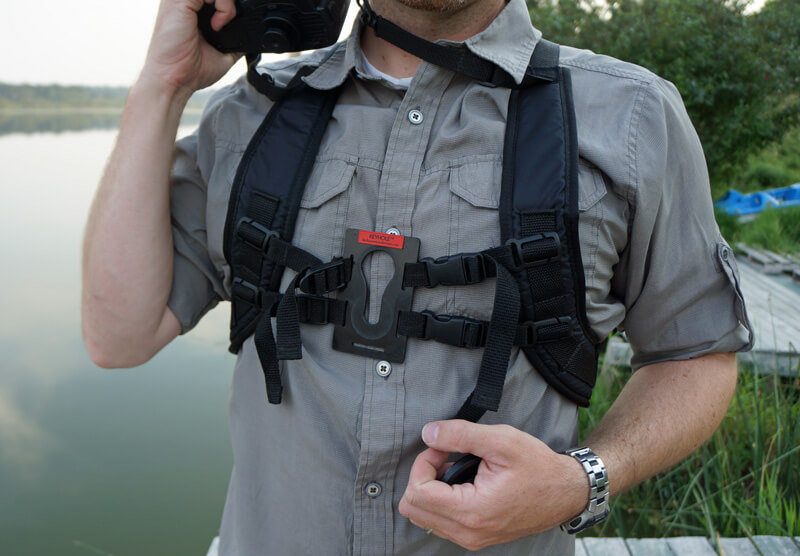 The keyhole harness itself is an excellent design. it can be used with the should straps or transferred onto your own favourite backpack. Four straps distribute the weight, hold the camera secure and center the camera where you need it. The keyhole plate is a durable plastic that is comfortable and unobtrusive.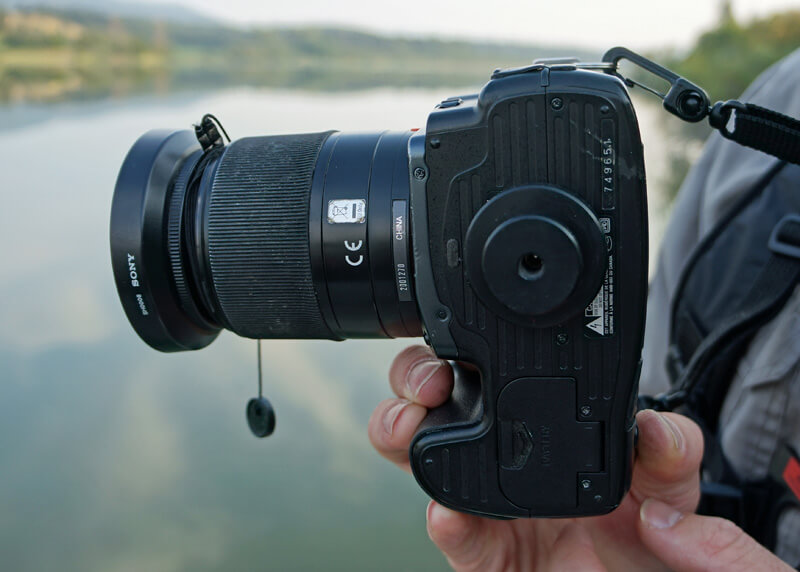 The camera attaches to the keyhole plate with this little knob that screws into the tripod port. The knob itself has a second threaded tripod hole in the bottom of it which makes it simple to transfer over to your tripod when you need to.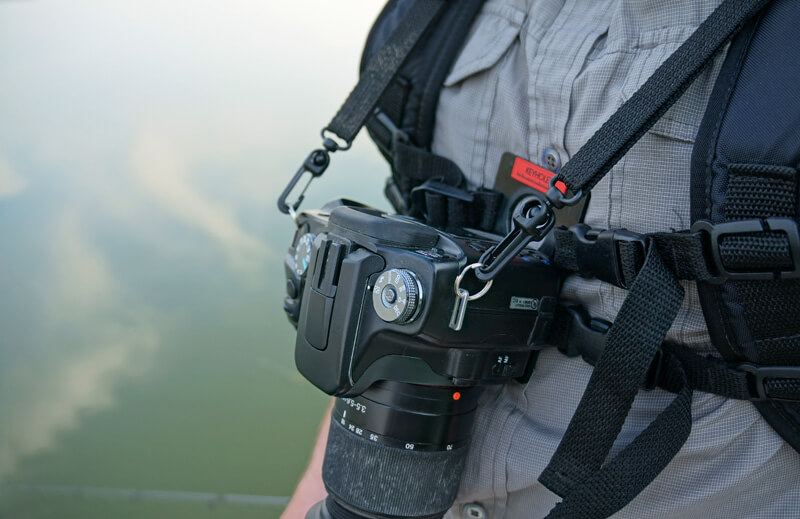 The addition of the hooks and straps means you can distribute the weight even more, while ensuring extra safety when you are shooting. Also, should it bounce out of the harness (yet to happen) then you won't lose the camera or damage it. It's an excellent combination. The hooks are a durable plastic. I would have preferred metal, but I have had no issues with the construction or quality of the setup.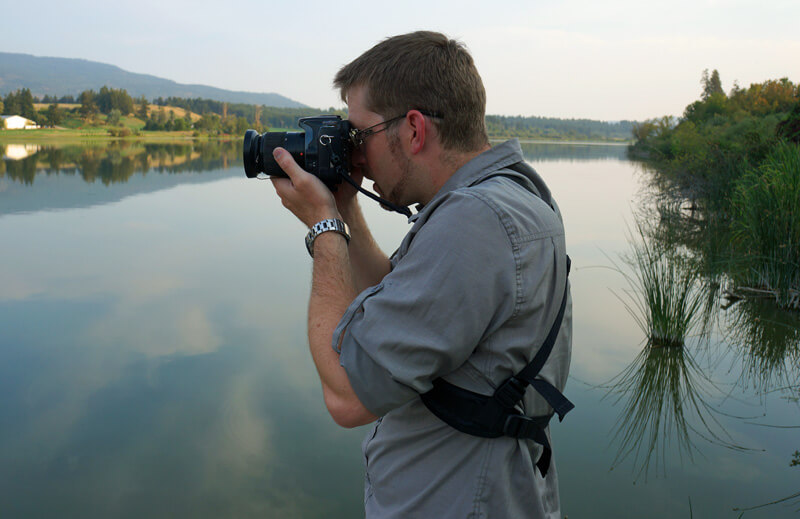 I've found the harness to be comfortable, allowing me to shoot photos without restricting movement.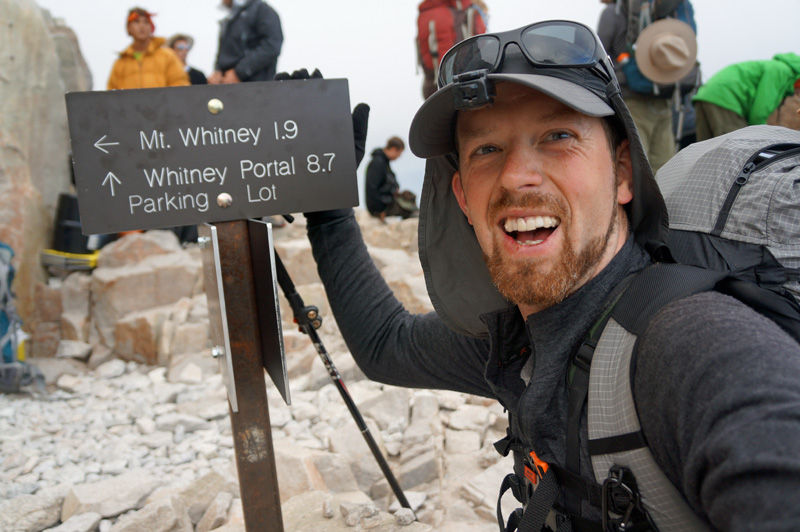 As mentioned previously and as can be seen in these two photos, I used the harness without the included shoulder straps with my regular backpack on my thruhike of the John Muir Trail. It allowed me to take thousands of photos (not just selfies) and permitted me to catch those moments that I could have missed if I had to dig my camera out of my backpack.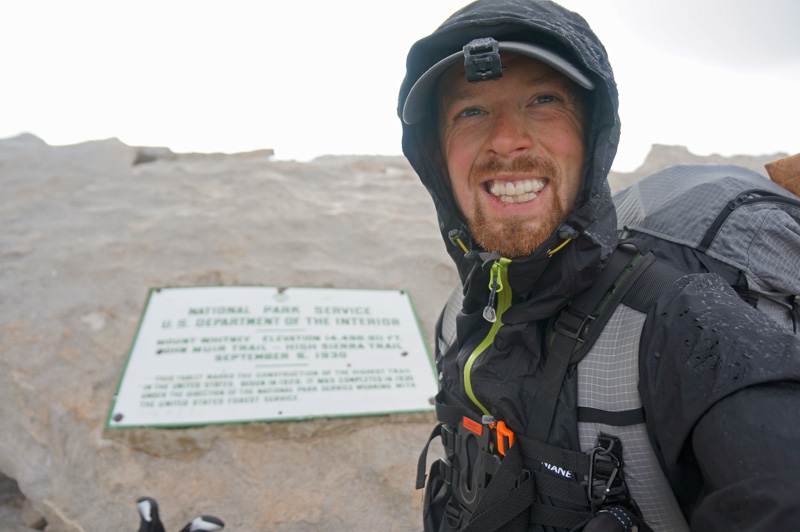 Conclusion
The harness setup with shoulder straps is excellent for day hikes, canoe trips, fishing, or anywhere that you'll need a camera, but need your hands to be free to do other tasks (like winding in your catch, holding trekking poles or just paddling along. It is easy to adjust, comfortable and really does spread the weight on even those heavier DSLRs. It's quite the ingenious little setup. It's simple, practical and really does makes carrying your DSLR easier, more comfortable and above all lets you take some great photos in the process. $79.95 is a great price for this setup based on its quality, design and versatility.