The Kettle Valley Rail Trail was a Railway line founded in 1915 by the CPR that snaked its way around the Kettle Valley and that formed part of the Transcontinental railway that made its way through the Rocky Mountains.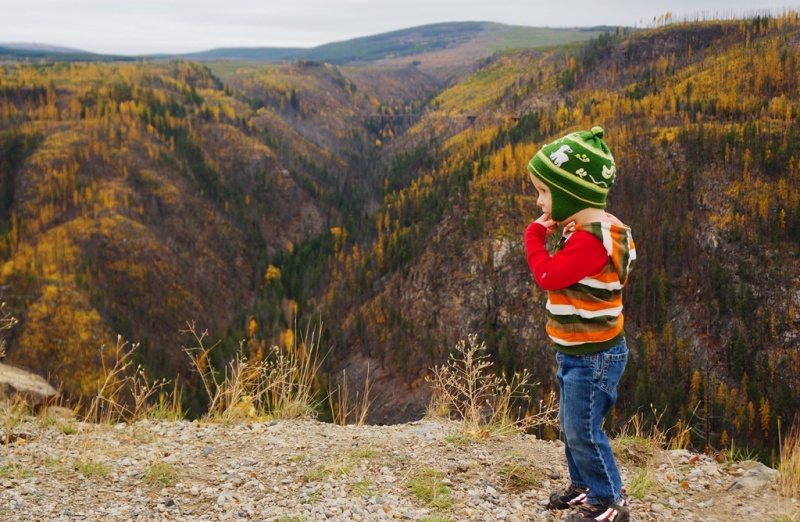 Abandoned in 1961, this section of the route was converted into a multi-use walking and cycling trail.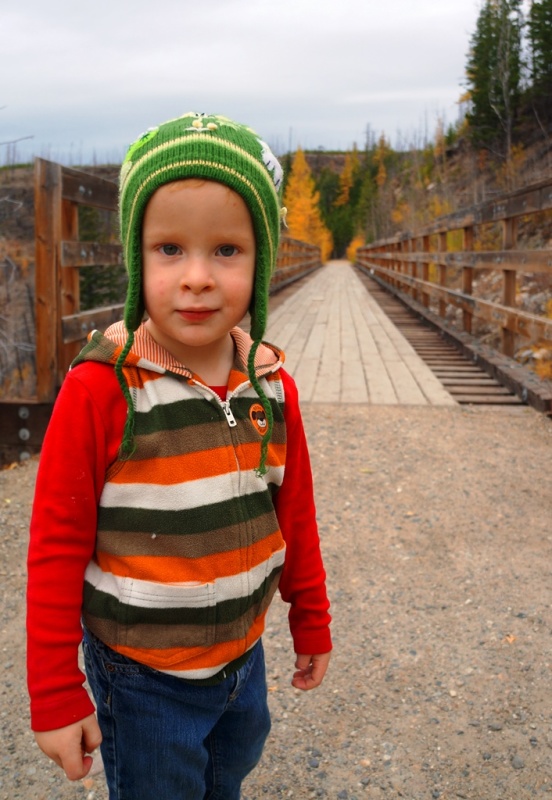 Its many rail bridges and beautiful fall colours make it an ideal destination if you're in the Okanagan Valley.

The most common section is a 12 km route from Myra Canyon Station to Ruth Station. (see Map). It offers a flat trail (designed for steam engines) with 18 bridges and two tunnels.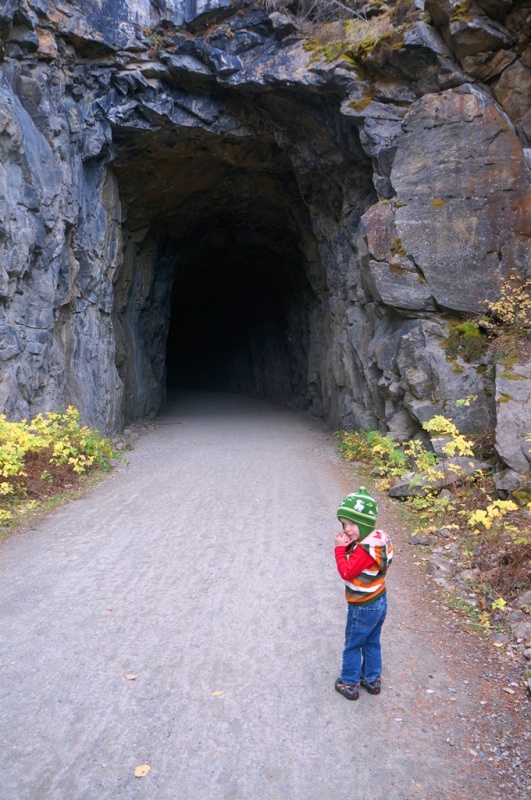 The Tunnels, blasted out of the rock face are amazing, and a blast for kids (and the young of heart).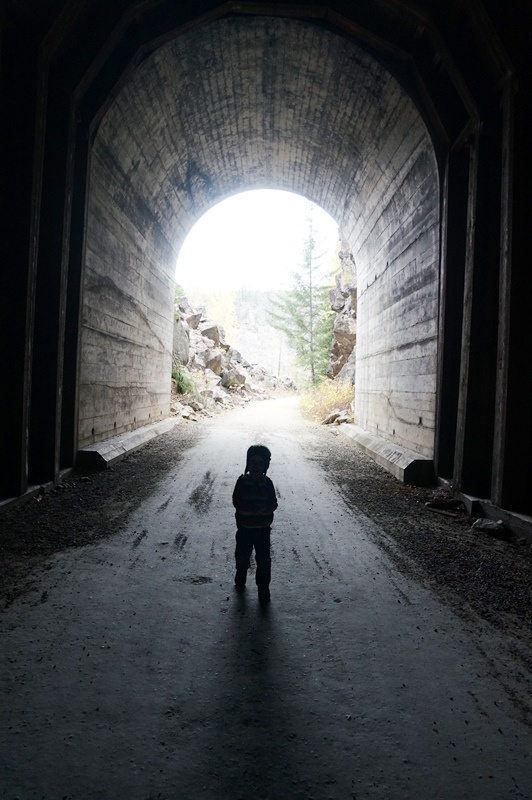 Dispite the intimidation of the tunnels, there's plenty of room and plenty of light. Make sure to test the echoes as you trot through!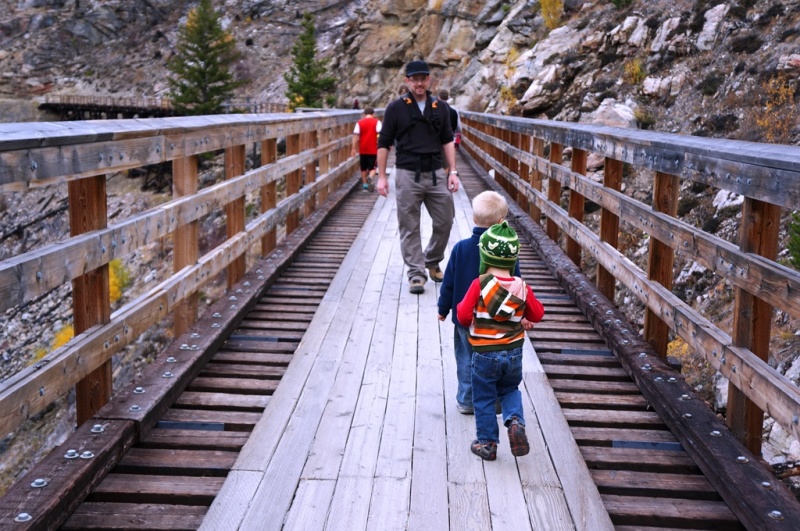 Due to forest fires, 12 of the bridges have been replaced in the past 15 years with near identical replicas. They're very family friendly.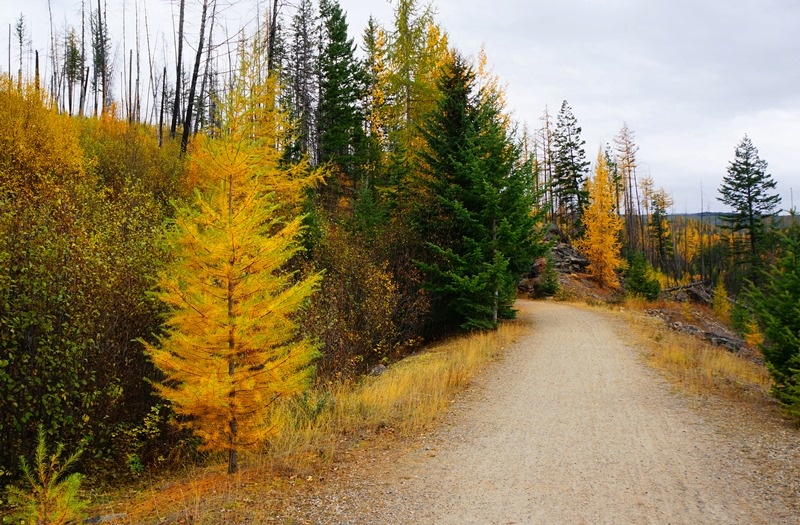 A big draw in the fall is the fall colours. The larches set the landscape on fire and offer a beautiful contrast to the green pines.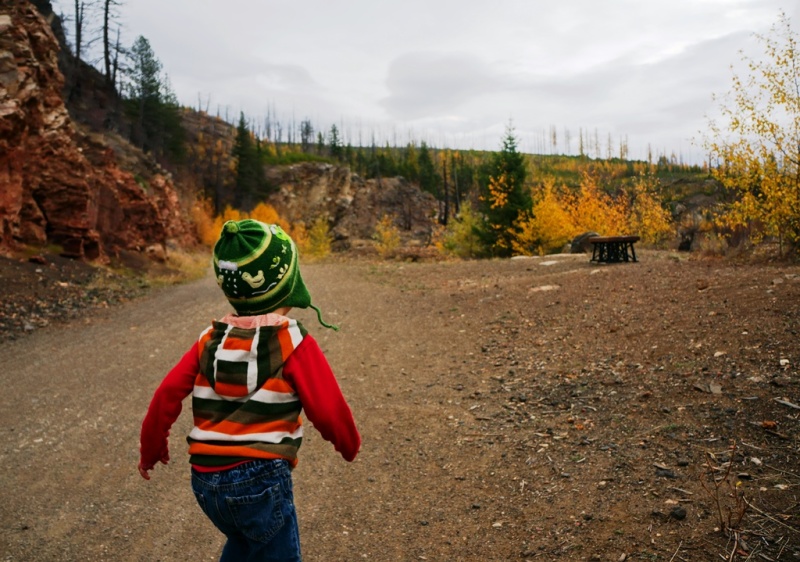 Fall is the perfect time to ride a bike or take a stroll with the kids down the "KVR" so get out there!