We're always eager to try out Merino wool layers, so when WoolPro reached out to us with not just an offer for some clothing, but with a 178 year old story that went with it, our interest was piqued.
WoolPro (Est. 2012) is the brainchild of Charlie and Owen Merrow, 7th generation owners of the Merrow Sewing Machine Company  – US maker of industrial sewing machines since 1838. One of the features that sets them apart is what they call "Activeseam stitching" we'll talk about that below.
Owen was the one that personally reached out to me, and that reflects something special about the company. They're down to earth, connected and current. One of their main marketing avenues has been reddit of all places. They started and maintain a thread there (inluding a special reddit discount).
We were sent a couple layers that we've had the pleasure of testing out and we're happy to share our experiences. Let's look at the products and their features. We tried out:
Women's Juno T-shirt in Carolina Blue
Women's Helios in Navy Blue
Men's Skylark (long sleeve) in Carolina Blue
Men's Helios in Navy Blue
Just as a starting point, we should mention that not all Merino wool is woven equally. Fabric comes in different thread size, different tightness of weaves and different quality of preparation. All of that will result in a different stretch, different warmth and especially a different level of comfort. Woolpro uses 18.5 micron wool, which is finer and more comfortable.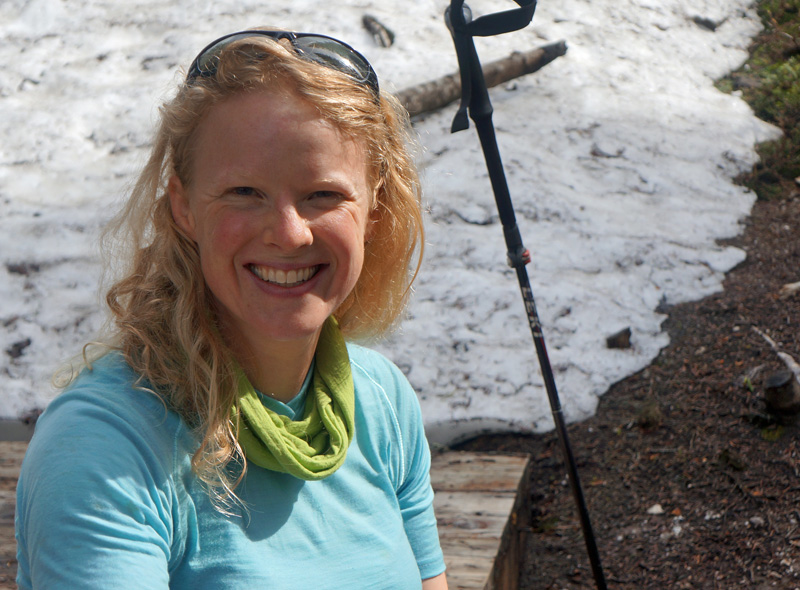 Women's Juno T-shirt
Lightweight Merino Baselayer
135 gram 18.5 micron 100% Merino Wool
ActiveSeam Stitching
Athletic cut
V-neck collar
Raglan Sleeves (no shoulder seams)
Side panel seams
Drop Tail
MSRP: $59.99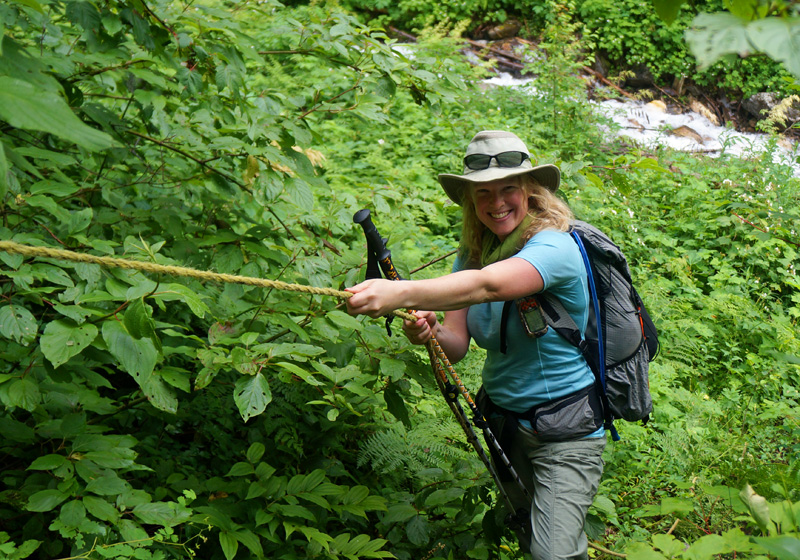 Activewear needs to be just that. It has to allow you a good range of motion for activities likes running, cycling, backpacking, etc. The Woolpro Juno held up perfectly for that. On a recent trip we travelled 10 miles up a rough mountain trail into the snowy alpine. It was at times a scramble across creeks and down slopes. Even with a pack on, there were no sore spots or discomforts. This layer fits really well.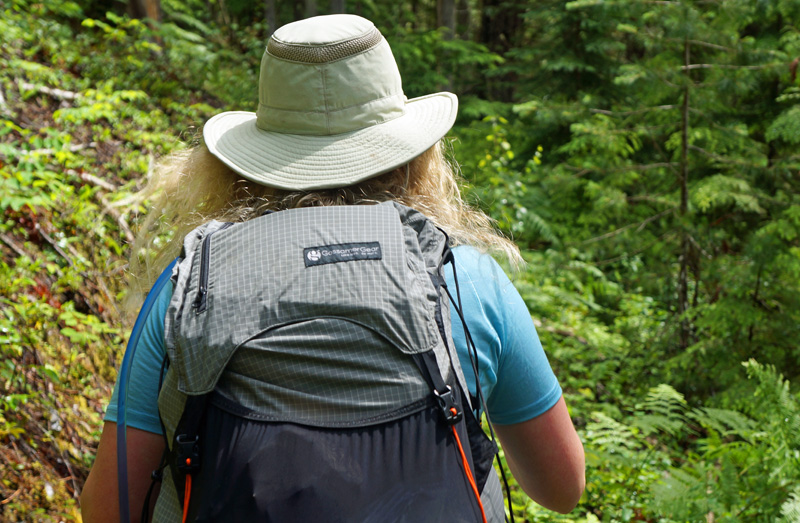 This top uses WoolPro's ActiveSeam technology. ActiveSeam Tech is designed to be low profile (to reduce discomfort), is meant to stretch more naturally to compliment merino wool properties, and be stronger than typical seams.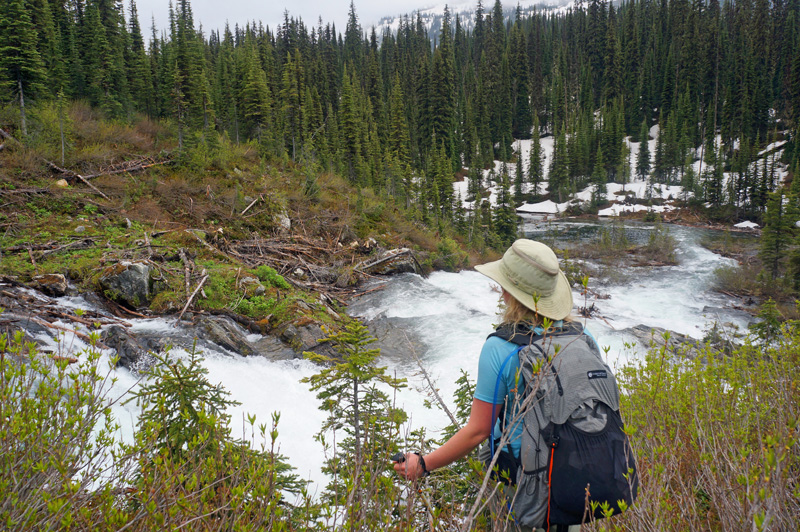 It's lightweight enough to handle warm weather and it does a fantastic job of handling the cold. When you're moving in the mountains it'll keep you warm until you get to camp, where you'll want to add another layer (like the Helios).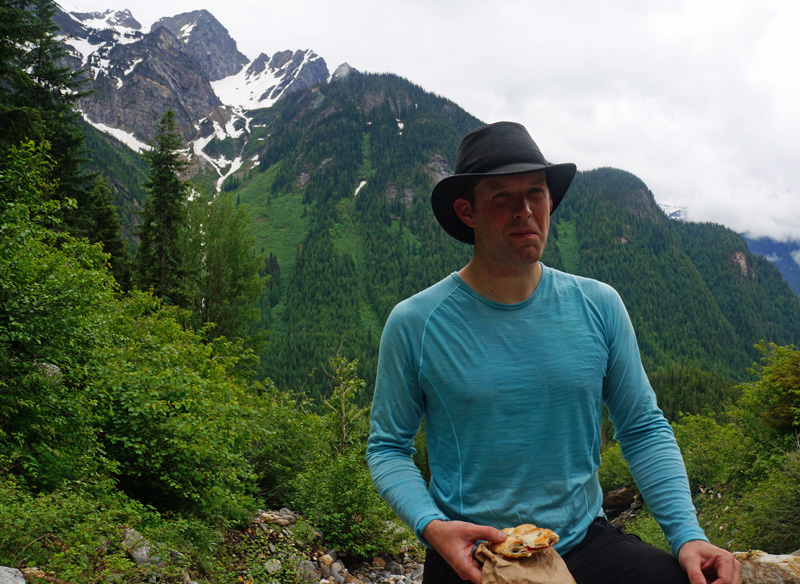 Men's Skylark
Lightweight Merino Baselayer
Crew (long sleeve)
Raglan Sleeves (no sholder seams)
135 gram 18.5 micron 100% Merino Wool
ActiveSeam Stitching
Athletic cut
V-neck collar
Side panel seams
Drop Tail
MSRP: $64.99
I'm a fan of long sleeve tops when hiking, so the Woolpro Skylark was for me. Even when working up a sweat on the trail, I was never uncomfortable with this top. I'm a stock medium and the dimensions were perfect for me. The cut is perfect. I can access a full range of motion without seams catching or feeling like it's tight across the back, under the arms or anywhere else.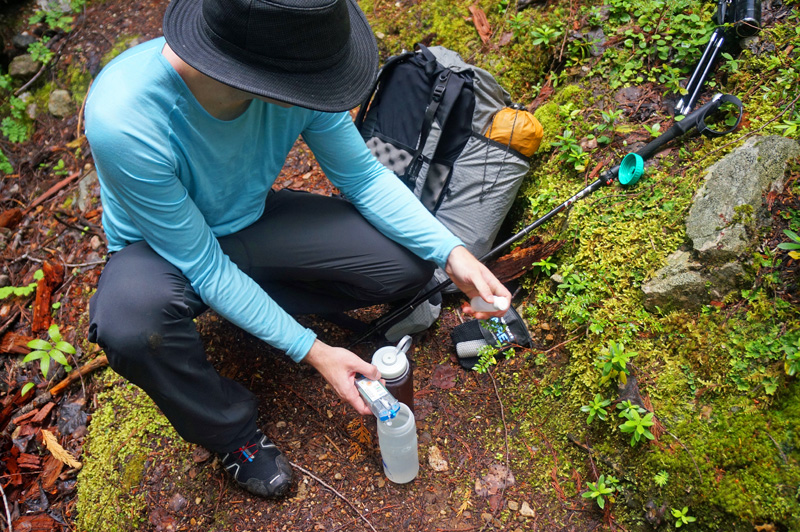 Raglan sleeves are essential when backpacking for avoiding hot spots from seams rubbing against your skin. They also allow the shirt to hang better. We were also fans of the ActiveSeams. They seem to be doing their job and we'll report back in time with how they've held up.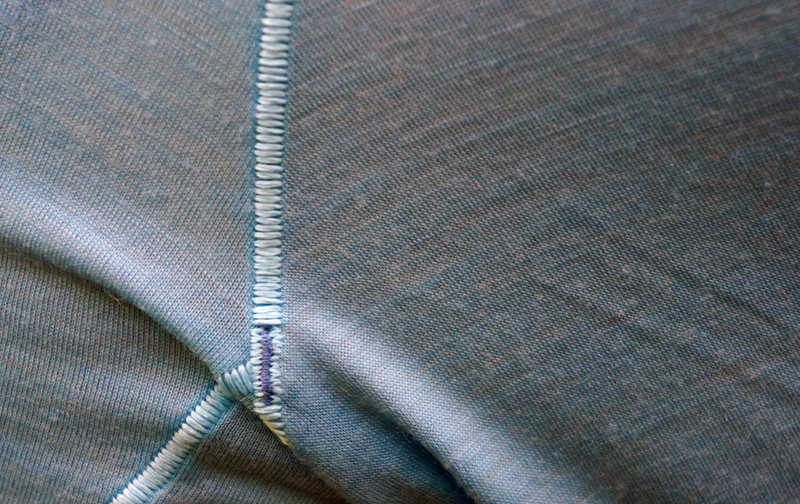 Even when it got soaked from fast packing, I felt comfortable and warm in this top (one of the benefits of merino wool). When I got to camp I was able to hang it up and it dried overnight, even in cold weather.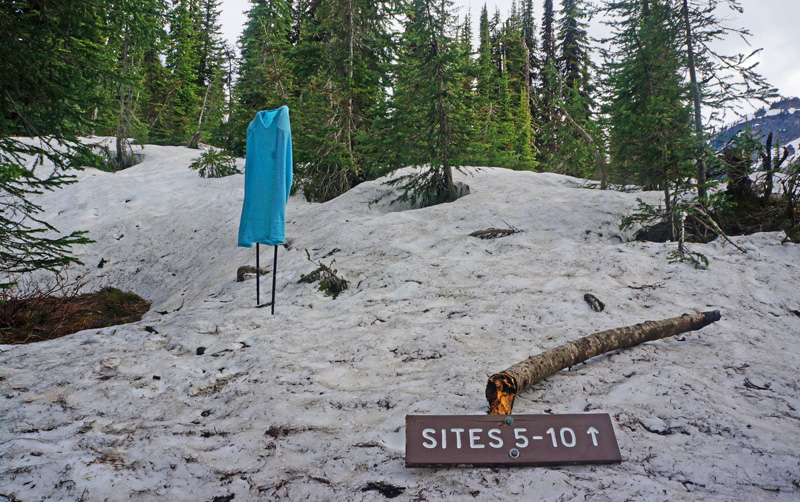 Do note that 135 gram merino is a more delicate fabric and won't take the abuse of a heavier duty, heavier weight merino. We're noticing a small amount of wear from backpack straps, but nothing to be concerned about yet.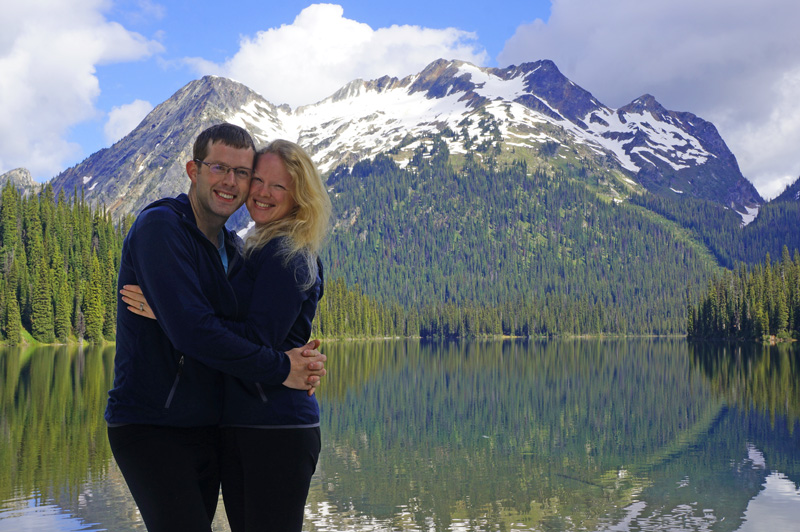 Helios Hoodies
Midweight Merino layer
Hoodie Style
Zipneck
250 gram 18.5 micron 100% Merino Wool
Athletic cut
Temperature Range: 20 – 60 F
Drop Tail
MSRP: $129.99
The Helios Hoodie is a great cold weather active layer and fantastic for wearing around camp after putting down a couple miles on the trail. The hood is comfortable, while spacious enough to fit a helmet inside. The high zip collar is great for blocking out cold breezes when you need to as well.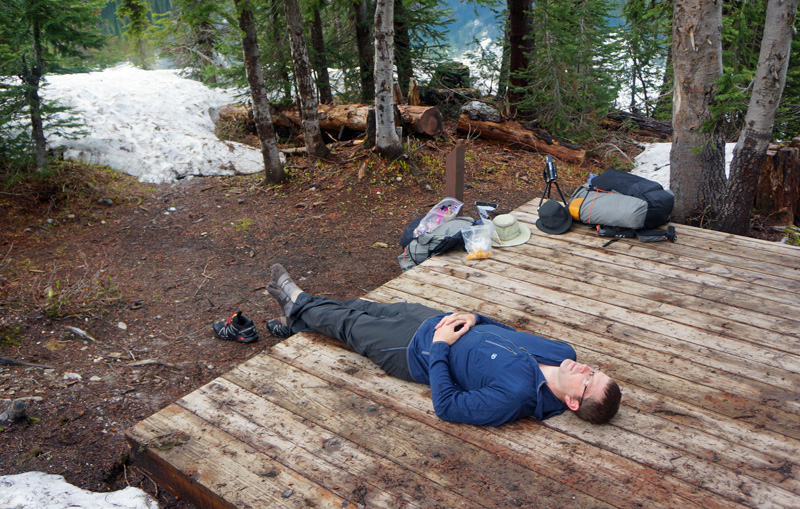 The 250 gram merino will keep you comfortable in cold weather and when used with a lighter weight base layer, should keep you warm until the sun goes down (at least in the Canadian Alpine).
We're fussy about the length of our layers – we don't like cold breezes… or mosquitos tickling across our back – so it's nice to have the drop tail feature.  The zip pockets are great for all your small items around camp too.
Oh, and they look sharp too. You'd look pretty good wearing this around town – and definitely at your favourite BBQ joint after you climb off the trail! The odour eating qualities of Merino will ensure that you're smelling fresh too!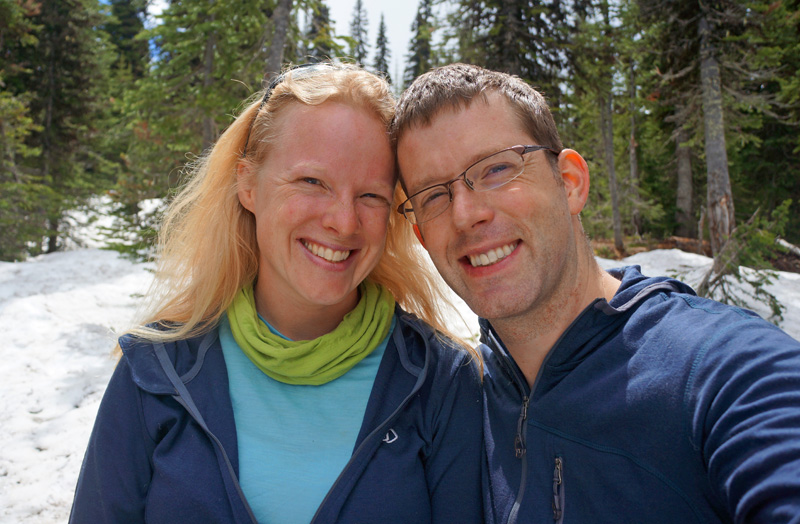 Conclusion
We've be very impressed with the construction, fit, overall quality of WoolPro layers. The company was relatively unknown to us and we weren't sure what to expect, but we're glad we checked them out. The quality and fit rival that of other high end merino companies, so you can expect these layers to perform.
Prices are in-line with other higher end merino wool, but what sets this brand apart is the down-to-earth feel we got from dealing with Owen and the Woolpro team. Any brand that is happy to head out into the storm that is reddit and comes back unscathed is a brand that you can expect great service from.
Check out WoolPro and let us know what you think of their layering options.