This winter our man-on-the-ground Joshua Riggins packed his schedule full trying to dig up as many impressive new products at the Winter Market of the Outdoor Retailer Show as possible. Over the next few days, he'll be sharing some of those highlights, starting with Soleus' Go Activity Tracker.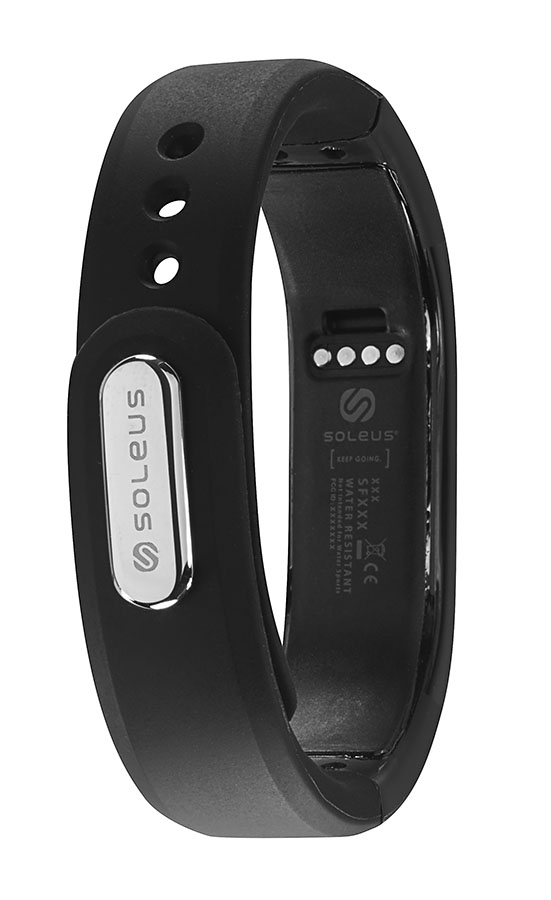 A silicone band that wears like a sports watch and tracks your fitness. Calories burned, distance, pace/speed, it even tracks your sleep patterns. Tracking your daily activity through a personalized app and has a rechargeable battery . Keeping you tuned in to weather alerts, incoming calls and texts on your cell phone via blue tooth. You can be climbing a wall and the GO! Band will vibrate when an incoming call comes through. Which works great for someone like me with my on-call schedule at my 9-5 day job. It can track your REM sleep (deepest sleep) and your light sleep, including how many times you got up in the night. With a vibration alert that can wake you with a silent wake-up alarm, great for people who work less than normal hours without waking the rest of the house hold. A light weight, stylish watch, that's more than a watch. Perfect for anyone who lives an active lifestyle.
The Soleus Go! is available for presell at www.soleusgo.com the official nationwide launch will be on February 10th, 2014. MSRP is $129.00 and includes Soleus GO! Band, USB Charging Cable, and Dedicated Mobile App.
About Joshua Riggins:
My name is Joshua Riggins. I'm a regular guy that lives in SLC, Utah. I have a job, a house and 2 awesome boys – Kemry 15 & Caelan 12. When I was 16 I started rock climbing and have been doing it off and on for the past 20 years. My love for everything outdoors is beyond comparison. I am what one might call a Renaissance Man when it comes to the outdoor life. Meaning, I do a little of everything. As with climbing, I enjoy Snowboarding, Hiking, Canyoneering, Mountain Biking and Camping. I recently got into back country touring and I'm looking at getting into Kayaking. I grew up with a love for the mountains, the earth and just getting outside. But recently discovered the desert and how amazing slot canyons can be.
This basically an account of my adventures and good times. With hopes of inspiring others to get outdoors, trying stuff and connect with the earth. I want to be an awakening for others to learn to live again. Illuminating the thought in their minds that they to can enjoy the travel and adventures I take pleasure in. To visually motivate people through picture and video. To follow my adventures, checkout my Instagram @JoshuaRiggins and Twitter 
https://twitter.com/JoshuaRiggins