Innate Caravan Compartments
One of the big challenges about adventuring with kids is the unbelievable amount of stuff you need to bring with you. Keeping track of what's where, and keeping daughter A's clothes away from son B's can be a hassle, let alone keeping it dry.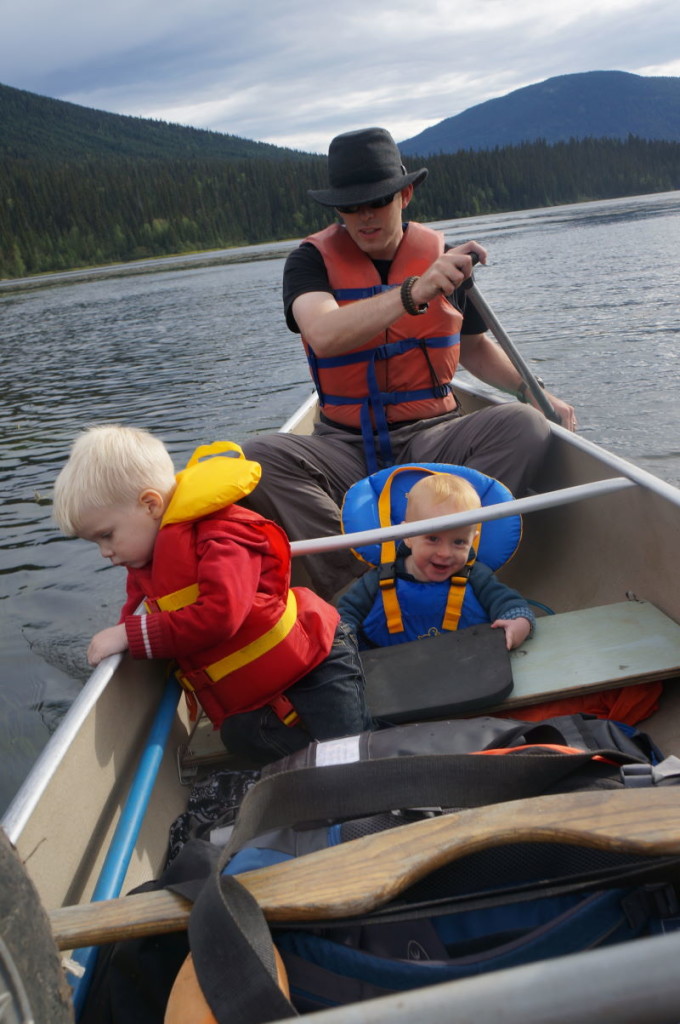 Since last summer, we've been testing out a set of Weatherproof, RF sealed, heavy-duty storage containers by Innate Gear called the Caravan Compartments. We take these literally everywhere we go, and we have a least one of them on hand 95% of the time, whether adventuring in the back country, or just heading out to town (which can be the most challenging adventure with 4 kids!)
We've used these storage containers on canoe and backpacking trips, to the beach, on day hikes, picnics, snowshoeing, you name it, and we'll be bringing them with us on our adventures next summer as well.
Let's take a look at the features:
Weather proof construction thanks to PU coated zips and stitchless welded seams,
Exterior RF welded grab handle,
Translucent recycled PU top panel,
Repurposed fabrics for sidewalls and base panel.
MSRP: $22 to $42 CAD
Sizes:
LARGE: 36cm x 24cm x 10cm (14.2″ x 9.5″ x 4″), 80g (2.82oz)
MEDIUM: 25cm x 18cm x 10cm (9.8″ x 7″ x 4″), 60g (2.12oz)
SMALL: 22cm x 12cm wide x 8cm (8.7″ x 4.75″ x 3.1″, 40g (1.41oz)
NEW! EXTRA SMALL: 16cm x 12 cm x 5cm(6.3″ x 4.8″ x 2″), 22g (0.8oz)
Performance:
You'll notice that these are called, "weather proof" containers. That's because they all have a weatherproof zipper access. As a result, they're not truly waterproof, but like a good zipper on your jacket will still keep the majority of the water out. Frankly, that's been good enough on all our adventures.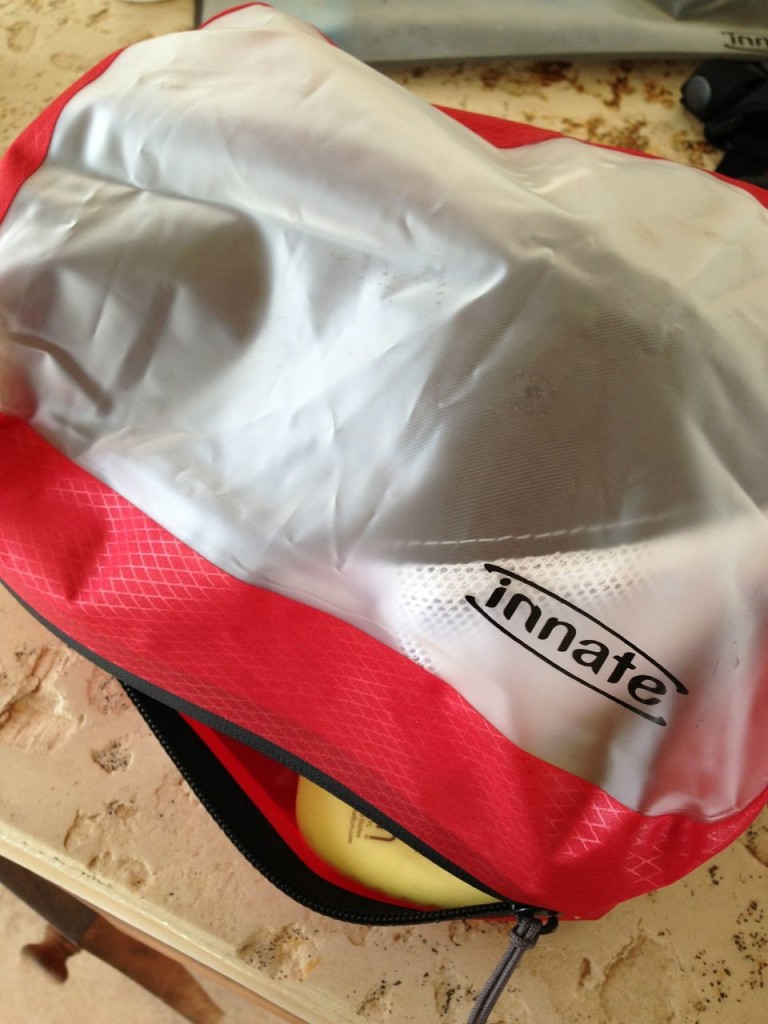 We live and hike in the Pacific Northwest and have never had problems with damp clothes or gear. Even while canoeing for a week, all the gear stayed dry, despite several rainy days.
The materials used are really sturdy and the construction has really proven itself. Despite getting chucked in with kids' gear, cooking stoves, etc. and jostled around on weekend backpacking trips, portages and car-camping expeditions, we haven't managed to puncture, tare or otherwise damage them.
Oh, and the translucent window really helps one identify what is inside, so you don't have to sit there opening everything in your bag to find that dry pair of pants for your son (who yet again thought it would be fun to go wading in his clothes).
Shape:
One thing that separates these containers from other storage options is the shape. All my other clothing and storage containers for outdoor adventures are tubular stuff sacks. I'm sure there's a good reason for this, but the shape makes it hard to optimize space in backpacks and duffels that aren't cylinders.
When I pack for backpacking, every inch of space in the backpack matters. I don't want to carry a 50 liter pack if a 40 liter one will do the trick. Being able to optimize the space in my pack with a cuboid storage container was a useful, and refreshing change. It also meant that the clothes inside endured a few less wrinkles than those in my other stuff sacks.
Carbon Footprint
It's nice to see that Innate is keeping a bit more waste out of the system.
The Innate website says,
"All woven fabrics used are re-purposed scrap that were previously going to an industrial incinerator. The carbon footprint reduction is significant: 1 kg of re-purposed fabric results in a carbon footprint savings of roughly 1.8 kg that was used to manufacture the original material based on data we have gathered from the original material supplier. Recycled pu film is used for the window panels; data provided from our supplier indicates a significant footprint reduction of approximately 30% after transportation."
Oh, and there is no compromise in quality as a result.
Improvement:
There isn't that much room for improvement for these storage compartments. The one thing I would change is making a slightly larger size available for longer adventures (like week-long canoe trips). Kids go through a lot of clothes and you can't always wash and dry everything the same day.
I'd like to see the price of these come down a bit from the MSRP. MSRPs on weatherproof/waterproof stuff sacks are high typically, but I think there's a bit of room to drop the price. That said, amazon carries these for about 27% lower than the MSRP.
Conclusions:
The Innate Caravan Compartments are a great weatherproof line of storage containers that have a ton of uses for outdoors individuals and families. The form-factor is a refreshing (and useful) change to typical storage sacks. They are a durable, high quality piece of gear that fills a gap in the weatherproof storage market, and that we will continue to take out this summer on our outdoor adventures.
Disclaimer: I received three Caravan Compartments free of charge from Innate for the purposes of this review. All opinions are just what I'd recommend to friends and family.