When I hiked the John Muir Trail last summer, I needed lightweight base layers that would handle cold alpine mornings were lightweight and breathable enough to handle the hot California summer sun, and were odor resistant, durable and good looking. I chose to bring my Terramar Sports Smartsilk Dri-release base layer crew and tights and I was impressed.
Before we get into the facts and my review I have to say that Terramar Sports no longer produces this product. That said, you can pick it up here on amazon (affiliate link). I'm kind of hoping they will bring it back, because for me it's the quintessential summer baselayer.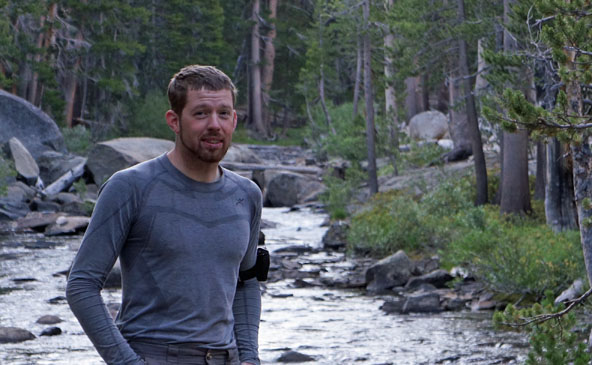 OK, so let's look at the facts:
Fabric: 65% polyester, 19% nylon, 12% silk, 4% spandex
Fabric weight: 140 gram
UPF: 25+
Seamless construction (i.e. flat seams)
Body Mapping (comfort designed for a better fit)
Dri-release technology
Freshguard (inhibits growth of odor producing microbes)
MSRP: Top: $60, Tights: $60 – but available cheaper online
Long term testing: I've worn these for close to a year now, and they still perform like new, feel incredibly comfortable and show no sign of wearing out. I wore this almost exclusively on the John Muir Trail while backpacking, as well as on many other hiking, backpacking and snowshoeing treks.
So let's look at the features and how they held out:
The Fabric
As you can see in the above, it's mostly synthetic, with only 12% silk. That said, I think they've nailed the blend here (which is why I'd love to see them bring it back).
First off, the blend is really, truly comfortable. A combination of the blend of materials, the lightweight (140 gram) and the Seamless construction, I never feel itchy or uncomfortable in these layers. Even when I was in the hot Californian sun, was sweaty and wearing a loaded backpack I never got a rash or developed hot spots. I wear a minimally padded backpack, so flat seams are essential. They've done it right with this set.
After 9 months of hard use there is slight pilling in the fabric, but not more than is typical for synthetic fabrics.
One thing to note is that while wearing a front pack on the JMT the seams on the arms started to fray a bit. I trimmed the "fluff" off and it has not affected the look, feel or strength of the seams 9 months later.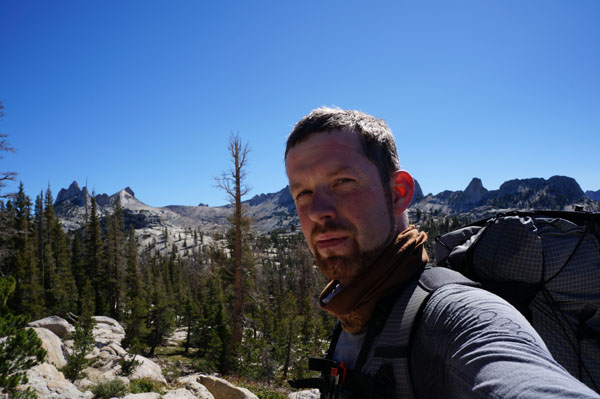 The Fit
I found the body mapping to be excellent for me. The spandex provides a snug fit, but it doesn't restrict motion or make you feel uncomfortable in spots like the underarms, shoulders or chest.
I lost about 10-15 pounds on the John Muir Trail  and these base layers remained comfortable and well-fitting throughout that transition.
The Odor
2 weeks backpacking? Can anything survive odor free for that long? Well, truth be told, nothing can win against two weeks of 18-24 mile days fueled by freeze-dried meals. That said, they handle odor a lot better than most of my synthetic base layers.
There are no magic fabrics (not even merino) that can hold back odor forever. That's why we bath and wash our clothes! The Terramar Smartsilk layers do hold their own and help out a lot in preventing the development of body odor.
Weight
These layers weigh in at 6-8 ounces for the top and bottom in a size medium. It's the perfect 3-season base layer set for those who are conscious of backpacking weight, but who are looking for packable, warm and versatile layers.
The Price
Knowing how well these layers perform and how well they hold up to time, I feel that the $60 price point is actually a steal for these layers.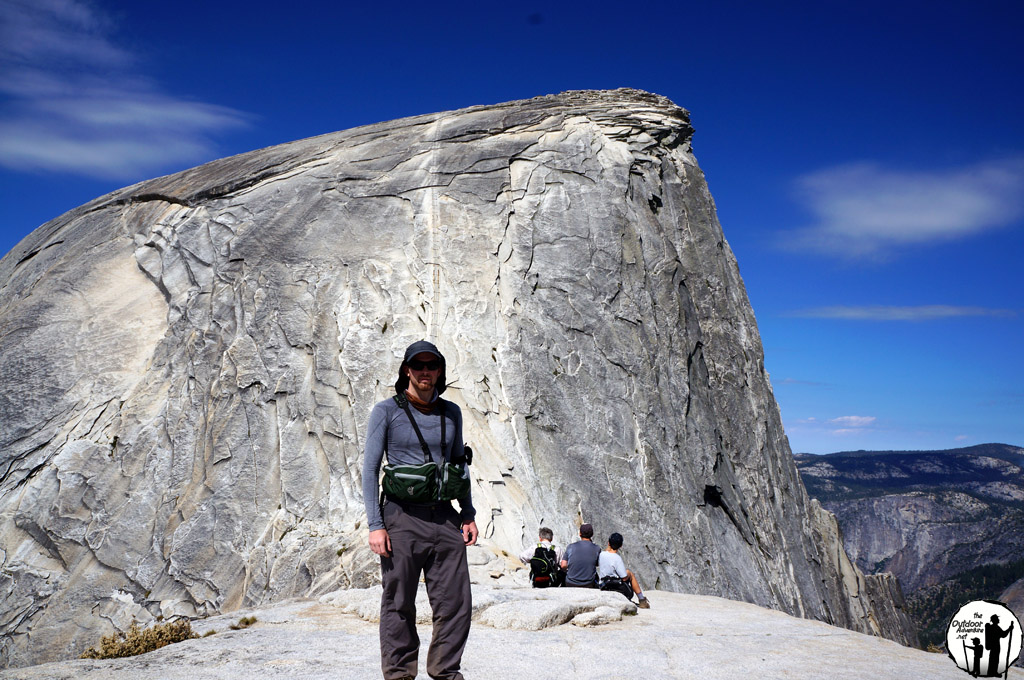 Conclusion
Because Terramar stopped producing these base layers I wasn't obligated to write a review about them. I chose to because you can still get them in stores (like amazon) and because I have been so impressed with their performance and quality.
Check them out and check out the other base layers that Terramar Sports has to offer.
What base layers do you use? Do you prefer synthetic, natural or blends?
Disclaimer: I received my Baselayers on request as a member of the Terramar Sports Ambassador program. That said, all opinions are my own and are what I'd recommend to friends.